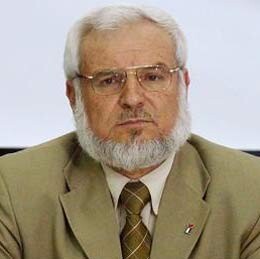 PCHR
strongly condemns the detention of Dr. Aziz Dweik, the Speaker of the Palestinian Legislative Council (
PLC
), by Israeli Occupation Forces (
IOF
). This detention is a continuation of Israel's targeting of Palestinian Ministers and
PLC
members from the "Change and Reform List" supported by Hamas. The Centre views the detention of the
PLC
Speaker as a form of reprisal and collective punishment against Palestinian civilians, which are prohibited in Article 33 of the Fourth Geneva Convention. In addition, the Centre views this detention as another step in the attempts to undermine the results of the free and democratic elections held in the Occupied Palestinian Territory (
OPT
) on 25 January 2006.
PCHR's preliminary investigation into the incident indicates that at approximately 00:00 this morning, IOF moved into the city of Ramallah, and besieged the house of Dr. Dweik's family in the Masayef Quarter. Through loudspeakers, IOF ordered the 58-year old Dweik to surrender. He was detained when he complied with the order. IOF had earlier tried to arrest him during a detention sweep against PLC members and cabinet ministers. It is noted that Dr. Dweik was elected as the PLC Speaker on 18 March 2006. He was arrested by IOF five times in the past, and spent four years in IOF prisons. He was also deported to Marj El-Zohur for a year at the end of 1992 with other Hamas and Islamic Jihad activists.
On 29 June 2006, IOF detained eight Cabinet Ministers and 21 PLC members from Hamas. In addition, IOF detained Hamas political activists during the same campaign. And on 6 July 2006, IOF detained the second deputy speaker of the PLC, Dr. Hasan Khreisha on El-Karama International Border Crossing. He was released on 30 July 2006 after posting a 10,000 New Israeli Shekel bail. And it is noted that IOF released the Minister for Prisoners' Affairs, Mr. Wasfi Qabha, at the end of last week. But most cabinet ministers and PLC members remain under detention.
These detentions came after the Israeli government threatened to assassinate or detain Hamas political leaders in the aftermath of the Palestinian paramilitary operation against an IOF outpost near Karm Abu Salem Crossing, east of Rafah, on 25 June 2006.
PCHR condemns the detention of the PLC Speaker, and:
Stresses that the detention is part of a plan to undermine the democratically-elected government and

PLC

;
Stresses that the detention is a form of reprisal and collective punishment against Palestinian civilians;
Requests the immediate release of Dr. Aziz Dweik and other Cabinet Ministers and

PLC

members;
Renews the call to the international community to take immediate and effective action to protect Palestinian civilians in accordance with International Humanitarian Law and International Human Rights Law, so as to end the deterioration of the situation in the

OPT

; and
Calls upon the international community to stop the deterioration of the situation in the

OPT

, and to lift the blockade against the democratically-elected Palestinian government.

Related Links