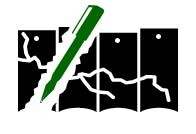 Today, British academics proved once again that they are up to the challenge of meeting injustice with the powerful message of civil resistance that boycott represents. The National Association of Teachers in Further and Higher Education (
NATFHE
) voted for an academic boycott of Israel in response to its "apartheid policies."
This is a significant accomplishment considering the campaign of intimidation and bullying waged against proponents of the NATFHE academic boycott initiative by Israeli networks and powerful Zionist lobbies in the United Kingdom and the United States. At this stage of the international boycott movement, Palestinian boycott advocates, including PACBI, aim first and foremost to keep alive an open and principled debate on the need for boycott, divestment and sanctions against Israel until it fully complies with international law and universal human rights. The other side primarily works on achieving the exact opposite result by suppressing all opportunities for debate and education on this issue in order to maintain the distorted and deceptive image of the conflict constructed through systematic misinformation and biased reporting in a largely compliant western media.
The NATFHE vote proves once again that despite all the obstacles, boycotting Israeli academic institutions due to their complicity in maintaining Israel's special form of apartheid against the Palestinians remains prominent on the agenda of western progressives and human rights activists.
The persistence of academic boycott efforts proves that many academics in the UK and beyond do not buy the disingenuous claim that boycott of Israeli academic institutions conflicts with "academic freedom" or inadvertently promotes anti-Semitism in any way. The first claim is at best hypocritical as it is based on the premise that only Israeli academic freedom counts. The fact that Israeli academic institutions themselves collude in various ways in their government's grave violations of Palestinian human and political rights, which include the right to education, is lost on those making this claim. As to the ubiquitous anti-Semitism charge, it is now clearer than ever that it is mendaciously being used merely to stifle opposition to Israel's illegal occupation and horrific human rights record and to abort attempts at effectively resisting this decades-old injustice. The Palestinian Call for Boycott [1] is categorically not directed at Jews or even Israelis as Jews; rather, it targets Israel's oppression and racism with no consideration to ethnicity or religion.
The Palestinian boycott, divestment and sanctions (BDS) movement is supported by a growing current of social movements, unions, academics, intellectuals and human rights activists across the world. For instance, it is endorsed by the South African Council of Churches (SACC), the Coalition of South African Trade Unions (COSATU) and by hundreds of South African political and academic figures, including Ronnie Kasrils, Dennis Brutus, John Pampallis and Steven Friedman.
All obfuscation notwithstanding, the truth about Israel's denial of Palestinian refugee rights, its illegal military occupation and its system of racial discrimination remains the fundamental motive behind the expanding BDS initiatives around the world. Israel's colonial Wall, its ever expanding settlements, its indiscriminate killing of Palestinian civilians, its house demolitions, its relentless land and water theft and its abuse of Palestinian human rights are all too real to be ignored by the international community.
Just as in the South African case, a comprehensive regime of sanctions and boycotts remains not only the most politically effective but also the most morally sound strategy in bringing about Israel's compliance with international law and universal principles of human rights. Only through such effective pressures will there be hope for a just peace in our region, based on equality and dignity for all.
———————————————————
[1] http://www.pacbi.org/campaign_statement.htm
Related Links:
Palestinian Academic Campaign for the Boycott of Israel (PACBI)