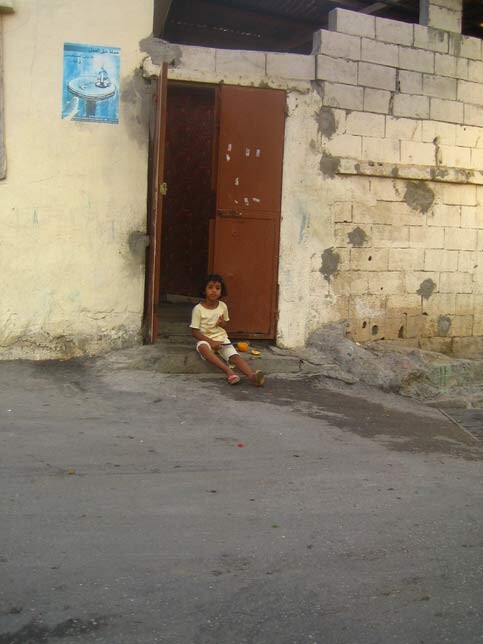 BEIRUT
- Residents of overcrowded Palestinian refugee camps in Lebanon have told
IRIN
that they were doubtful that a government and United Nations joint Camps Improvement Initiative to improve their living conditions will bring them any benefits.
"None of this will happen. No one here helps the Palestinians," said Ahmed Hassan, an unemployed Palestinian refugee who lives in Chatila camp on the outskirts of Beirut.
Hassan is one of more than 400,000 Palestinian refugees officially registered with the UN agency for Palestine Refugees (UNRWA) in Lebanon. Just over half of the Palestinian refugees live in 12 'camps' - specially set up residential areas that are controlled by Palestinian authorities. Chatila is one of the largest with more than 8,000 residents.
Although the camps have concrete buildings and basic infrastructure, they are run down, overcrowded, with poor sewage systems and inadequate or no garbage collection network. Unemployment is high and health services are limited, as the Palestinians have no access to government health or social services, and rely solely on UNRWA.
The improvement initiative, introduced more than a year ago under an agreement between UNRWA and the Lebanese government, aims to develop infrastructure in these camps.
On 2 November, UNRWA and high-ranking Lebanese government officials in charge of Palestinian refugees said that a plan to improve Chatila's environment was making good progress.
However, day-labourer Khamis Sukkar, another resident of Chatila, said he was not impressed and doubted the initiative would really change his life for the better.
"We have been promised much before, and nothing worthy of note has ever been achieved. The problems we have are structural and run very deep," said Sukkar, a builder by profession, who added that he can barely support his family on the US $8 a day he earns.
Refugees registered with UNRWA are entitled to the services it provides, but the agency admits to struggling to meet needs with the limited resources it has. Richard Cook, head of UNRWA for Lebanon, said recently that conditions in these camps are "some of the worst I have seen in my UN career".
"You should visit us on a rainy day," Sukkar said. "You'll see floods all through the alleyways, part rain, part sewage. It's absolutely disgusting, and for days afterwards the camps remain almost uninhabitable."
For years, the Lebanese government has promised to do something about the camps but little has been done. However, some analysts said that Prime Minster Fouad Siniora's commitment with UNRWA in October 2005 to deal with the issue marked a turning point.
The recent war in Lebanon [between Israel and the armed wing of Hezbollah, the Lebanese political party] has given added impetus to the commitment as the country engages in a massive rebuilding effort.
"After more than 55 years of neglect, the Palestinians naturally feel suspicious and apprehensive," Hilal Khashan, political science professor at the American University of Beirut, said.
"But I really think this time round things might be different. The government wants to improve the overall situation in the camps as part of its [post-war] reconstruction and rehabilitation plan for Lebanon," he added.
According to Sven Berthlsen, UNRWA deputy director in Lebanon, the Camps Improvement Initiative will be implemented over a period of up to four years. It began last year, and calls for international funds are ongoing as new infrastructure development projects deemed as essential are being identified.
Among the projects are upgrades in sewage, water and electricity systems, as well as a plan to construct hundreds of new homes, Cook said.
UNRWA defines 'Palestine refugees' as people whose normal place of residence was Palestine between June 1946 and May 1948 and who lost their homes and means of livelihood as a result of the 1948 Arab-Israeli conflict. Descendants of such people are also, by default, defined as Palestine refugees.
This item comes to you via IRIN, a UN humanitarian news and information service, but may not necessarily reflect the views of the United Nations or its agencies. All IRIN material may be reposted or reprinted free-of-charge; refer to the copyright page for conditions of use. IRIN is a project of the UN Office for the Coordination of Humanitarian Affairs.
Related Links