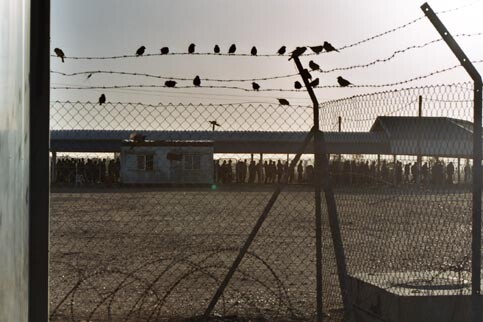 On Monday morning, 16 February 2004, a Palestinian worker died from suffocation while attempting to pass through routes at Erez crossing designed for the passage of Palestinian workers on their way to their workplaces in Israel.  The worker died as a result of suffocation from over-crowdedness resulting from crushing together thousands of workers attempting to enter Israel at the crossing.
According to preliminary investigations conducted by PCHR, Mohammed Ibrahim Sa'id al-Sheikh, 41, from al-Daraj neighborhood in Gaza city and father of 6 children, died on Monday morning while passing through a route towards checking facilities designed for workers passing Erez crossing established by Israeli occupying forces. 
According to workers who were passing through the same route, the incident took place at a time when large numbers of workers were waiting at the crossing to be allowed to go to their work places before the closure of the crossing at 08:00.  Al-Sheikh fell onto the ground as the end of the route was over-crowded.  A number of workers carried him towards the Israeli side of the crossing, however attempts to save his life failed.  At approximately 08:00, Israeli occupying forces delivered his body to a Palestinian ambulance following coordination with the Palestinian side. 
Additionally, in a previous incident, 25 Palestinian workers were injured at Erez crossing on 20 January 2004, when Israeli soldiers fired in the direction of thousands of Palestinian workers waiting to be allowed entrance while on their way to their work places in Israel and Erez industrial zone.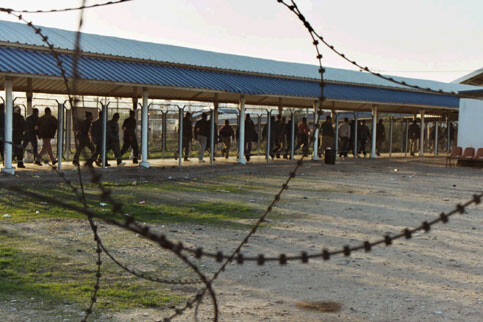 Following the adoption of new procedures on Sunday 18 January 2004, access for registered workers has been severely restricted.  A number of witnesses have reported to
PCHR
that Israeli soldiers at Erez crossing are now forcing Palestinian workers to remove their outer garments and walk slowly with their hands raised above their heads before entering the checking area. Workers have also been prevented from carrying anything on their person, including food, and they are escorted throughout the checking procedure by Israeli soldiers. In addition, Israeli troops have closed 20 of the 24 waiting lines at the security checking area in the Erez crossing.  These new procedures have resulted in extensive delays in passage. Today, only 4864 workers out of 11894 who have valid work permits were able to pass through the crossing towards their work places in Israel. 
 PCHR condemns the increasingly restrictive measures on movement arbitrarily imposed on Palestinian workers at Erez crossing. PCHR demands that Israeli occupying forces cease these and all other violations of international human rights and humanitarian law perpetrated against Palestinian civilians in the Occupied Palestinian Territories.  PCHR also calls upon the international community, particularly the High Contracting Parties to the Fourth Geneva Convention, to take immediate steps to ensure the implementation of the Fourth Geneva Convention and the protection of the Palestinian civilian population.
Related Links: