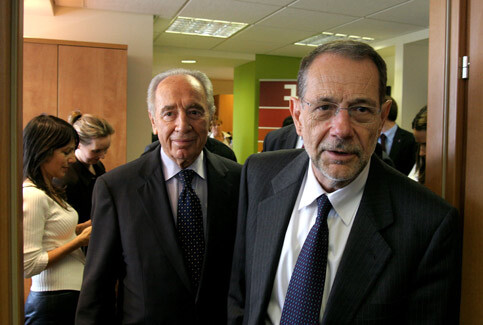 Over 300 Palestinian organisations, representing civil society organisations, charities, human rights groups, and popular committees, have sent a joint letter to the Finnish representative to the Palestinian Authority, condemning the fact that the European Union policy chief, Javier Solana, met with the extreme right-wing Israeli politician Avigdor Lieberman during his visit to the region.
The letter reminds the Europeans of Lieberman's "fascist tendencies", such as his belief that all Palestinian citizens of Israel should be transferred outside the boundaries of Israel. "The racist ideology Lieberman represents goes far beyond that to include public threats of bombing the Egypt's Aswan Dam", the letter states.
The letter states: "We believe that the acceptance of the EU to hold a meeting with such an Israeli political figure, carrier of fascist tendencies, imposes a question mark on the biased, double standard EU policies, particularly when it comes to the Israeli-Palestinian conflict."
The Palestinian groups remind the Finnish representative, as representing the country that currently holds the presidency of the European Union, that the EU imposed diplomatic sanctions on Austria when the right-wing 'Freedom Party' joined the Austrian government in 2000.
Related Links
Lieberman out of the shadows: Israel's Minister of Strategic Threats, Jonathan Cook (25 October 2006)
World silent as fascists join Israel government, Ali Abunimah (24 October 2006)