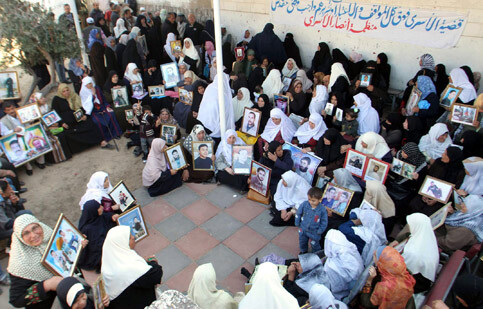 On Tuesday, 16 January 2007, Jamal Hasan 'Abdullah al-Sarahin, 37, from Beit Oula village north of Hebron, a father of a child, died in the Negev Prison (Ansar 3) inside Israel.
PCHR
is concerned that he might have died as a result medical negligence and delay in offering him medical treatment.
Al-Sarahin was suffering from a blood disease. His health condition deteriorated approximately a week ago, but the administration of the prison procrastinated his transfer to the hospital. On Tuesday morning, his health condition further deteriorated. At approximately 10:00, the administration of the prison took him out of his cell to transfer him to the hospital. At approximately 15:00, the administration of the prison informed the representative of prisoners that he died 4 hours after he had been admitted into Soroka Hospital.
Al-Sarahin had been placed under administrative detention since 18 June 2006. He had also served six years in Israeli jails sporadically.
The Negev Prison is one of the worst Israeli prisons. It is located in a military zone in the south of the Negev Desert near the Egyptian border. It was originally an Israeli military camp, in which the prison was established. It was opened on 17 March 1988 during the first Palestinian Intifada and was administered by the Israeli military. It was closed in the mid 1990s. The prison was reopened in April 2002, and its administration was assigned to the Israeli Prison Authority. At least 2300 Palestinian prisoners are currently detained in it.
PCHR holds the Israeli government fully responsible for al-Sarahin's death and the lives of other sick prisoners who are likely to face the same destiny due to the policy of medical negligence, the inappropriate detention conditions and the physical and psychological torture they are subjected to.
In light of the above:
1) PCHR calls for conducting an immediate neutral investigation into al-Sarahin's death.
2) PCHR calls upon the ICRC to further actively follow up the detention conditions of Palestinian and Arab prisoners in Israeli jails.
3) PCHR calls upon the international community to force Israel to respect international law and international humanitarian law, particularly the Fourth Geneva Convention, and to comply with the Standard Minimum Rules for the Treatment of Prisoners.
Related Links