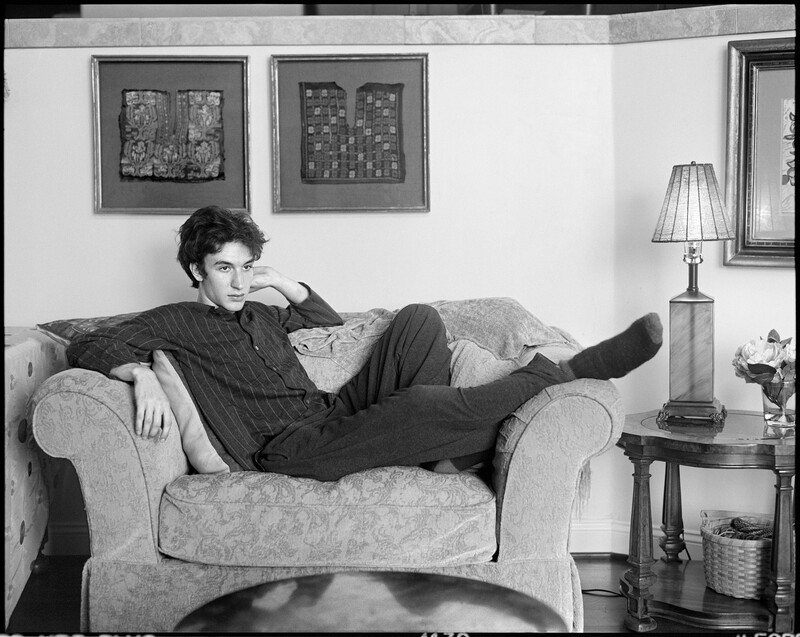 Combining photography and oral history recorded onto audio, the Home Away from Home project by Najib Joe Hakim shines light on the experience of Palestinians living in the United States.
Hakim interviewed more than two dozen Palestinian Americans in the San Francisco Bay Area about their relationship to the US and to Palestine, and asked them what home means to them.
The result is a compelling portrait series of Palestinian Americans of various generations — some who were born in Palestine and some who have never stepped foot there.
Some describe dual identity issues common to other immigrant communities in the US. But particular to Arab and Muslim Americans at this moment is being treated as the enemy as the US wages war on or funds occupation in their homelands.
Awareness of Israel's occupation of Palestine, in some cases witnessed first-hand, fosters not only a sense of obligation to support the struggle for justice there, interviewees said, but also identification with other liberation movements around the globe. Others interviewed by Hakim describe a yearning for the sense of community and belonging so keenly felt back home in Palestine.
"Where is Jaffa?"
Najib Joe Hakim told The Electronic Intifada in an interview (which can be listened to here) that the Home Away from Home project was inspired by his own efforts to grapple with what it means to be a Palestinian in America.
Hakim grew up thinking he was Lebanese, given that he was born in Beirut. He didn't realize he was Palestinian until high school, when, he says, "my dad told me about riding his bicycle in Jaffa and suddenly it dawned on me: where is Jaffa? And I looked it up and it wasn't in Lebanon, it was in Palestine. So I asked him about that, and suddenly a whole world opened up to me that was very different from what I had imagined before or understood before."
That was during the 1970s, when "there was a lot going on in the Middle East and the Palestinians were on the front pages of the newspapers a lot and not in very positive ways, of course. So it kind of mixed up my whole sense of identity and place in the world. I'm much older now and I wanted to see how other people — now that there a lot of other Arabs and Palestinians in this country — how they're wrestling with living here as a Palestinian."
"Deepens the connection"
The project was exhibited at San Francisco's RayKo Photo Center last month and it has been accepted for display at the San Francisco Main Library for autumn 2016 to coincide with Arab American Heritage Month. Hakim hopes to continue to collect interviews and also present the material on a website or in a book.
The black and white portraits were shot on medium format film with an old camera rather than digitally, in keeping with the project's theme of memory and nostalgia. "Shooting it in film gives it a credibility that digital doesn't have," Hakim explained.
Hakim emphasizes the emotional impact of listening to the interviews rather than reading them. "Hearing a person tell their story creates or deepens the connection that the listener develops with the person telling the story," he said. "It's one thing to read a caption, it's another to actually hear this person tell you the story while you're looking at an image of them."
Introductory text by The Electronic Intifada managing editor Maureen Clare Murphy. All photographs and audio courtesy of Najib Joe Hakim.

"I imagine being an orphan, like what being an orphan feels like and then finding your mother, you know that feeling? That's what I feel when I go back home."
— Lubna Morrar, activist, Beit Duqu to San Leandro
"When the Jews took Palestine, we were obliged by force to leave. They came to Lydda with guns."
— Amin Aftim Saba, business administration (retired), Lydda to San Jose
"I continue to live the simple life here. I still eat olive oil and zaatar every morning."
— Duraid Musleh, IT management, Ajul to San Francisco
"You can't live your live afraid. That's what resistance means."
— Fr. Bernard Poggi, Catholic priest, Nazareth to San Francisco
"I don't want to go back until that wall is gone."
— Jumana Hassan, business consultant, Beituniya to San Bruno
"It took years after I became a believer in Christ to understand why it is important for me to be Palestinian."
— Nizar Haddad, IT consultant, Shefa Amr to Burlingame
"My parents spoke to me in Arabic but I always responded in English."
— Dounya Kardoush Matar, interior designer, Nazareth and Jerusalem to Hillsborough
"Justice isn't for one side. Justice is for everybody."
— George Bisharat, professor of law, Jerusalem to Berkeley
"Palestine on a map, you don't get the smell, the feel, or the touch. Seeing it with your own eyes is truly different."
— Nader Oweis, Chief of Police, UC Santa Cruz, Ramallah and Jerusalem to Santa Cruz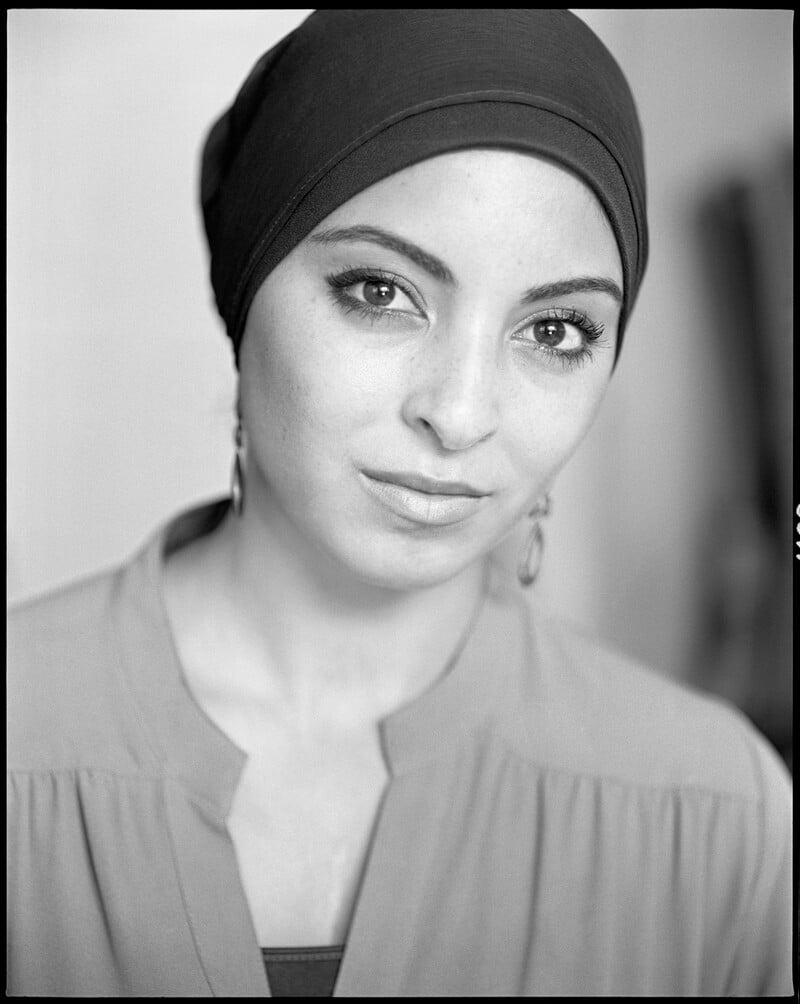 "I grew up hearing stories about the intifada and what's going on and our people back home. I wanted to see it for myself."
— Leena Barakat, social impact strategist, Anepta and al-Tantura to Foster City
"When I came to America, they used to picture the Arab as a man with a camel and he has a tail!"
— Wajih Saadeh, professor of history (retired), Birzeit to Daly City
"The warmth, the connectedness with people was something I never experienced here."
Abdallah Saadeh, structural engineer, Birzeit to Orinda
"I was born there, I still feel a strong tie to the land."
— Alaa Daoudi, entrepreneur, Jerusalem to Fremont
"I've been here 44 years but I always feel like I'm from somewhere else."
— Sandra Nasser, real estate, Birzeit to Castro Valley
"I want[ed] to be a Palestinian kid, I didn't want to be a Saudi kid."
— Altayeb Abdulrahim, entrepreneur, Silwan to San Mateo
"Now life in Qalqilya is a prison."
— Amin Muwafi, professor of mathematics (retired), Qalqilya to San Francisco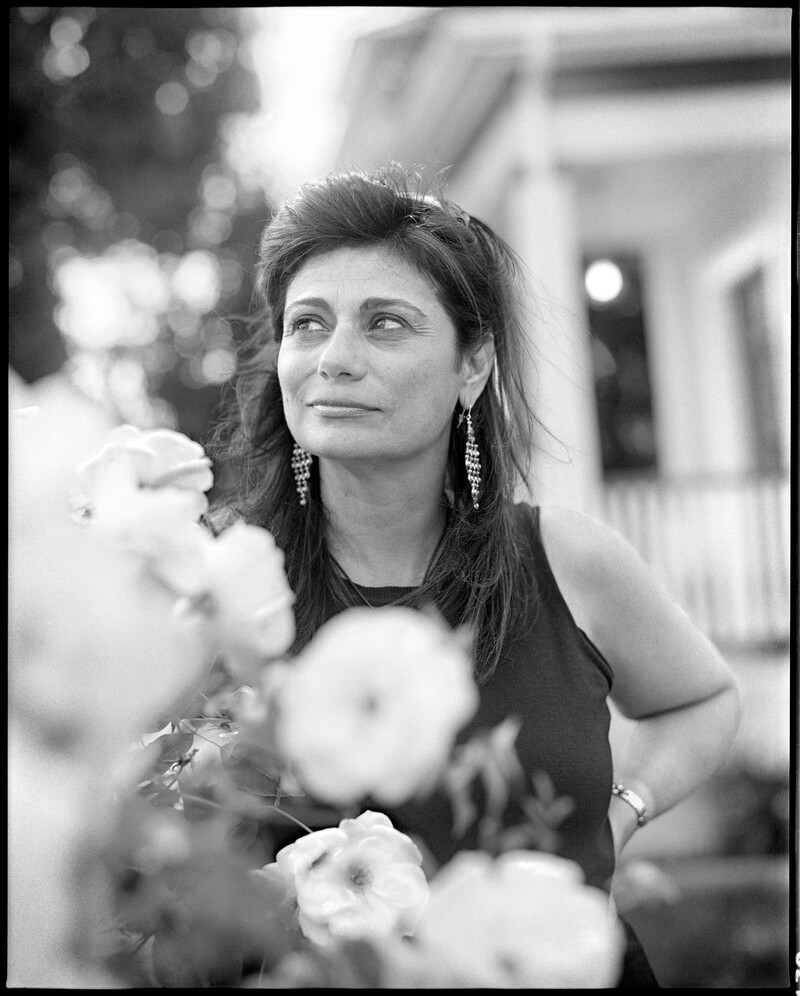 "A lot of times here in the US, I don't want to say I'm Palestinian because I don't feel like arguing with people."
— Zahwa Amad, scientist, Nablus and Jerusalem to Berkeley
"I don't call myself an American. I say 'Palestinian with an American passport.'"
— Suzy Abu-Nie, journalist, Shuafat to San Francisco
"I achieved professorship at a good university. I advised students to go as far as they can."
— Elias Tuma, professor of economics (retired), Kafr Yasif to Auburn
"I identify as being Palestinian first and American second."
— Ibrahim Matar, real estate developer, Jerusalem to Hillsborough
"There hasn't been a single year that I haven't gone back."
— Jamal Dajani, journalist, Jerusalem to San Francisco
"I was born in Ramallah. In 1948. But I was conceived in Jaffa!"
— Joe Eadeh, deli owner, Jaffa and Ramallah to Burlingame
"To know me is to know I'm Palestinian."
— Nora Talebi, pharmacist, Shuafat and Jerusalem to Danville
"I've never been to Palestine. The closest was Jordan visiting my uncle who lives near the border."
— Rena Shanawany, banker, Jaffa and Jerusalem to San Jose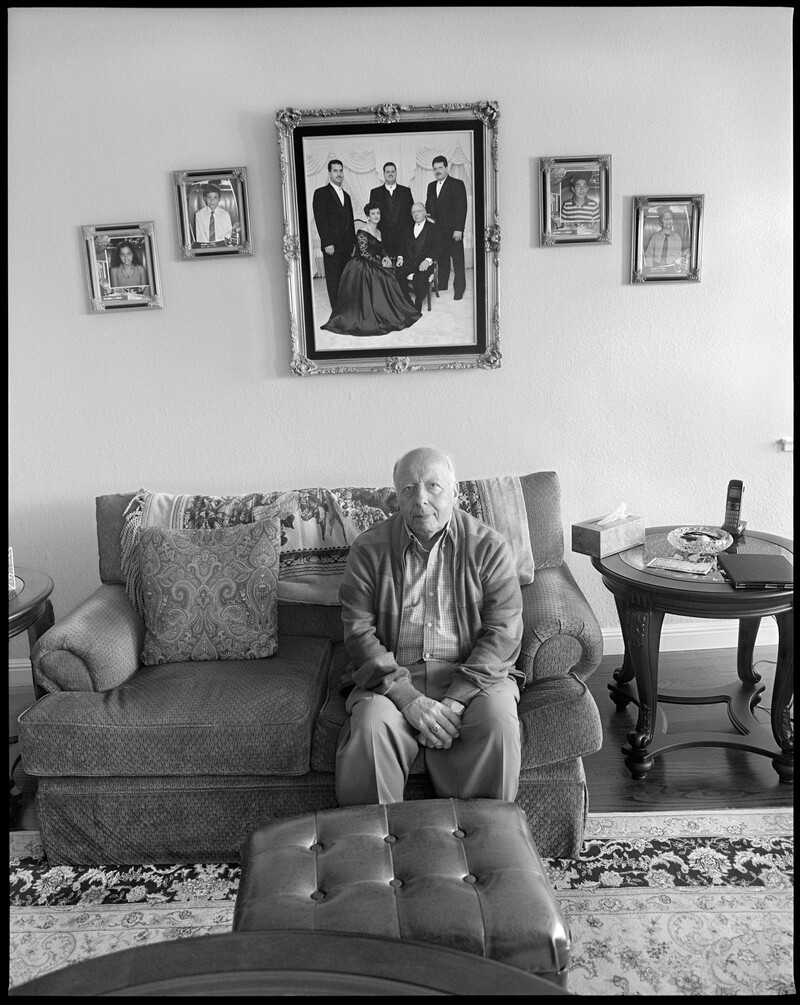 "When I was eight to nine years old, I hung around my father's café in Ramallah playing cards and backgammon with the grown men."
— Samir Totah, pharmacist (retired), Ramallah to San Mateo
Tags