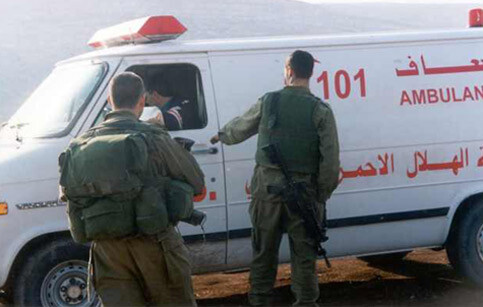 The Israeli unilateral disengagement will officially begin August 15-17th 2005, from all settlements in Gaza, and the dismantling of 4 settlements in the West Bank. It was announced that the withdrawal should be completed by September 22nd 2005. However, the pullout of military forces and their infrastructure from Gaza, and their redeployment outside the strip, could take longer.
To reduce potential conflicts between Israelis and Palestinians, there will be numerous preventive actions taken, including closures of Palestinian transportation routes that are near settlements and the planned relocation routes, dividing Gaza strip into 4 localities with an internal and external Cordon around.
These closures have the potential to directly and indirectly affect the Palestinian population through restriction of access to health care, especially chronically ill patients and those requiring emergency treatment. Accessibility to sources of nutrition and safe drinking water may also be disrupted.
Additionally, these closures may prevent the PRCS staff and volunteers from accessing the effected areas, the maintenance of an open supply line between headquarters store house and Emergency Medical Services (EMS) stations and PRCS sub-stores, in addition to the deployment of logistics and supplies to effected areas.
Emergency and Medical Services (EMS)
The West Bank
Given that the EMS network covers most of the areas in Jenin district that will be directly affected during the dismantling operations, curfews and military closures are also expected to disrupt the services' accessibility to and from the city of Jenin. Villages of Kefir Ra'ai, Sayda, and Allar will be completely isolated during the operations. PRCS ambulances of Tulkarem, Nablus, and Jenin EMS stations will be redistributed so that: Anabta and Atteel ambulances are based in Allar, Ya'bad's ambulances are based in Arrabeh, and an ambulance is based in Jaba' and Seelet el Daher.
A roster plan for the deployment of EMS staff and volunteers has been developed, which is based on their place of residence, in case their movement is restricted due to closures imposed, or if they can not report to their regular place of duty.
Gaza Strip
PRCS operates 40 ambulances located at six EMS stations; one in each district and one substation in Al-Mawasi. PRCS can be directly reached through 101 emergency telephone line, which in turn coordinates with other service providers such as the Ministry of Health (MoH) ambulance service and the "Palestinian military medical services". In times of acute crisis generated by large scale Israeli Army incursions, coordination on behalf of the PRCS will normally be required by the International Committee of the Red Cross (ICRC).
An ambulance on high alert is based in AL-Mawasi Rafah, and the Palestinian military and medical services station is on call to receive emergency cases there. In cooperation with Medicins Du Monde (MDM), 3 EMS specialists should be available in Rafah, Khanyounis, and Deir el Balah to staff PRCS ICU ambulances in case emergency care is needed on spot.
For low populated areas, PRCS volunteers should be equipped with EMS backbags to deal with emergency cases in their area of residence; in case accessibility to EMS services and ambulances is denied. PRCS will operate its 3 ICU ambulances in Rafah,KhanYounis, and Deir el Balah. A plan for the pre-redeployment, including accommodation and logistical support has been prepared to serve as a backup for the EMS station in Al-Mawasi. Mobile medical teams of doctors and nurses with necessary logistical support are ready to be on call in Al-Mawasi, to deal with emergency cases in the enclaved vicinity.
Logistics
EMS stations and PRCS sub-stores are stocked with the necessary supplies to maintain operations, both routine and disaster response, for 6 months without the necessity for restocking from headquarters store house so that services can be continued even if the supply chain is disrupted for the period of disengagement.
Vehicle Preparedness
All EMS and Disaster preparedness vehicles have received complete mechanical servicing immediately prior to the date of the announced start of the disengagement so that the fleet does not require scheduled maintenance during the disengagement period should there be any restriction of access to vehicle servicing facilities.
Advanced Medical Post(AMP) Deployment
The two AMP trailers are stocked with all necessary supplies to become self-sufficient in the provision of basic health care and stabilization of emergency illness and injury cases prior to transfer, to a tertiary medical facility, for the period of one month. A portable oxygen generator, for support of the AMP and refill of portable cylinders used by the AMP and EMS is purchased and deployed with the AMP. The AMP is pre-deployed to Tal El Sultan, with the assistance of the ICRC, prior to the announced start date of the disengagement. A plan is in place for the contracting of the necessary medical personnel to operate the AMP, should it be necessary, and for their accommodation and support in Al Mawasi for the duration of the disengagement or operation of the AMP.
Emergency Relief
A plan is developed for the temporary accommodation, shelter and feeding, either in hotel or mass gathering areas, of Palestinians who are prevented from accessing their normal place of residence or are temporarily displaced due to the closures and actions taken during the disengagement in Khan Younes and Gaza.
Risks
Restriction of Movement: If the movement of PRCS personnel, both staff and volunteers, is restricted or denied, the ability to provide timely, effective and efficient emergency medical care may not be possible, thereby potentially increasing the morbidity and mortality of chronic and acutely ill and injured patients, and the general health of the population in areas where free access to health care, nutrition and water is not available.
Epidemics: Potential epidemical diseases may occur such as Diarrhea.
Medical supplies: If the closure exceeds the expected period of time, and due to the external Israeli cordon around the Gaza strip, and in case of high casualties' rates , stocks maybe consumed and in need of replenishment.
More Information
PRCS

Public Relations Department Tel: +972 (2) 2406515 Fax: +972(2) 2406518, E-mail: info@palestinercs.org, Web: www.palestinercs.org.

Related Links