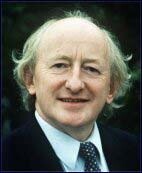 "Destructive" "Wrong" "Hypocritical" – these are the words which Ireland's main opposition parties have used to describe the Irish government and
EU
policy on the Middle East.
The IPSC welcomes the stance taken by the main opposition parties regarding reversal of the sanctions imposed on the Palestinian National Authority by the EU.
In recent weeks the Foreign Affairs spokespersons for each of the main parties have issued unequivocal statements condemning the EU's position – which has continued despite some recent cosmetic changes.
Bernard Allen T.D. Fine Gael Spokesperson on Foreign Affairs, stated that the EU "should not have taken the decision to suspend aid". He emphasised that it is "the wrong move at the wrong time." He further called on the Minister for Foreign Affairs to "explain to the Irish people how he could be a party to this appalling decision which will drive the Palestinian people deeper into deprivation and starvation and will also strengthen the influence of the extremists."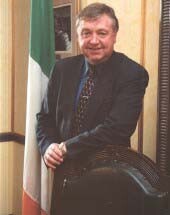 On behalf of the Labour Party, Foreign Affairs Spokesperson Michael D. Higgins stated that the decision "ranks among the most negative decisions in the history of the
EU
's relationship with the Middle East." He went on to say that "Effectively, the
EU
has decided to punish Palestinians for the outcome of [the] election [while] the European Union is adding to its comprehensive silence on the issues of international law involved."
Green Party Chairman and Foreign Affairs spokesperson John Gormley TD said that, "If the sanctions continue against the Hamas government it will lead to a humanitarian crisis in Gaza and the West Bank. The Israeli government knows that the Palestinian Authority depends on foreign aid to pay public sector salaries and run health and welfare services."
Speaking on behalf of Sinn Fein, having attended an IPSC protest outside the EU offices in Dublin city centre, Sinn Fein spokesperson Aengus Ó Snodaigh T.D. made it clear that "The Council's decision highlights the on-going hypocrisy that characterises the positions taken by the EU in relation to the illegal occupation of Palestine".
Given the broad support on this issue across the political spectrum the question remains why it is that instead of working to remove Israel's trade privileges the Minister for Foreign Affairs stated that "I have offered my congratulations to Prime Minister Olmert."
The IPSC continues to call for a just approach to the conflict. The IPSC calls on the EU to remove Israel's trade privileges, accorded through the EU-Israel Association Agreement – until such time as:
- Israel allows the Palestinians to exercise their right to self-determination (and recognises their existence);
- Israel renounces violence (given that Israeli soldiers have killed three times as many Palestinian civilians as vice versa); and
- until Israel recognises pre-existing agreements such as the Fourth Geneva Convention and other instruments of international law.
Contact 087 7767640 for further details.