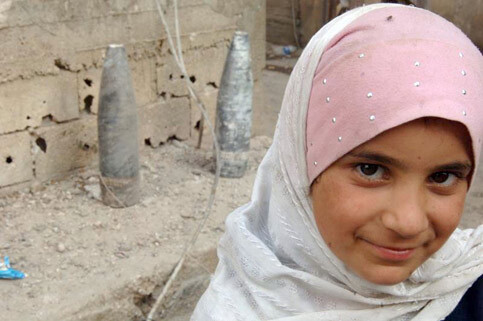 Lebanon response OCHA situation report No. 35
Situation Overview
1. The Government of Lebanon (GoL) Higher Relief Council (HRC) reports the casualty figures at 1,187 killed and 4,061 injured. Most of the recent casualties have been caused by UXOs.
2. As of 28 August, 359 individual cluster bomb strike locations have been confirmed and recorded. Given that areas of lower priority and a number of villages with IDF presence nearby have yet to be visited, it is estimated the total number of strikes could be in excess of 400.
3. Un-exploded bombs (UXB) dropped by aircraft and ranging from 500lb to 2000lb, continue to be located. Many large, aircraft bombs lie un-exploded in people's houses and gardens. The National Demining Office reports that the Lebanese Arm Forces have identified 69 unexploded bombs.
Assessments
Humanitarian Hub Update: TYRE
4. Rapid assessments were conducted since 24 August in Qantara, Ghanduriyah and Srifa revealing:
Extensive destruction in Ghanduriyah with approximately 90 per cent of homes damaged
No water or electrical supply in any of the three villages
Approximately 60 per cent of

IDP

residents have returned to Ghanduriyah, 50 per cent to Srifa, and 90 per cent to Qantara. Those whose homes were destroyed are residing with neighbors or relatives.
The Tyre Health cluster distributed two supplementary emergency health kits and one trauma kit to Marjayoun, Bent J'bail and An Nabatiyeh hospitals and basic kits to Beit Leif, Al Zahra and Kfar Kila health centres.
Premiere Urgence distributed 7,380 litres of bottled water supplied by

UNICEF

to Beit Leif.
The logistics cluster distributed 7,380 litres of bottled water from

UNICEF

to Khiam and 7,380 litres to Siddiqine and 200

MT

of

WFP

canned meat, flour, canned vegetables and high-energy biscuits to Qana, Maarake and Rmaich.

Humanitarian Hub Update: Beqaa Valley

5. Additional field assessments of villages in the Beqaa' Valley affected by bombing were completed in the last three days and reveal:
Extensive damage in Baalbek with it occurring mainly in the city and the villages of Britel and Nabi Chit.
In the southern area of Western Beqaa', the village of Mashgara was most badly hit.
In total, 14 population centres have extensive destruction with 340 dwellings totally destroyed and an additional 476 damaged and uninhabitable. Over 4,000 people have been left homeless and are currently living with relatives and friends in the area.
Rubble clearance has started in the main towns but in the small villages many people remain stunned and bewildered and while people can be seen picking through the remains, organised efforts to clean up the destruction are not yet underway.
In Baalbek and Machgara some residents have received financial assistance from Hezbollah to pay rent but little help has reached rural areas. More than 1,850 families remain without water from the mains as the bombing destroyed the water supply network.
Many large factories and small businesses in Zahle and Baalbek have been affected as well by the bombing leaving many residents unemployed.
Intense feeling of insecurity exists amongst residents interviewed and few have confidence that the ceasefire will hold. The random nature of the

IDF

air strikes and the fact that many civilians in rural areas were affected leaves many residents feeling that no one is truly safe anywhere.
Residents are making every effort to return the agricultural sector to normalcy although the conditions are trying. The peach and pear harvest were almost totally lost, and the wheat crop has been affected but not as badly. Farmers are making a last ditch effort to salvage the remains of the harvest. During the conflict, families harvested some wheat by hand, as harvest equipment would have been an

IDF

target. As for potato and grape production, Syrian workers are already returning and harvesting is just getting underway.

Additional assessments

6. A joint assessment team including representatives from OCHA, UNICEF, UNHCR, and WFP visited the villages of Bint Jbeil, Ayta Chaab and Aytaroun where they met with municipal authorities. Destruction in these areas is considered amongst the worst. In Bint Jbeil, 1,200 houses out of 1,500 were destroyed in Bint Jbeil. The rapid evaluation revealed the need for drinking and washing water.

7. A general coordination meeting was held in Tyre on 26 August, and cited on-going needs including water repairs and rubble removal, and the need for improved coordination amongst national partners.

8. A multi-cluster assessment mission, including WHO, OCHA, UNICEF, UNHCR, traveled on 26 August from Tyre to Aitarou where 300 houses were found to be uninhabitable, 1,200 lightly damaged (according to the municipality) with extensive damage to the water network and no electrical power supply. Israeli Defense Forces remain on outskirts of the town.

9. A follow-up assessment mission traveled from Tyre to Tebnine, Aita Ech Chaab and Bint J'bail on 26 August and reported that the need for water is a priority. The number of returnees is not large due to the extensive damage to homes and other infrastructure in the area. Returnees whose homes have been destroyed are staying with neighbors or have returned to rented accommodation or other host families in Tyre, Beirut or neighboring villages.

10. UNHCR and the Department of Safety and Security in Saida are currently conducting a follow-up assessment mission in Marjayun in order to identify the needs for NFI and shelter items.

11. Because of the increasing number of aid providers some areas in the Nabatiyeh region are being doubletargeted with food assistance. For instance, the village of Houla reports having received several food aid shipments, while other villages of the area have not benefited from any food assistance.

12. The Saida-based NGO platform is currently setting up an operations centre to consolidate damage assessments in Southern Lebanon and prepare and implement joint relief projects. OCHA/Saida is facilitating the work of this forum by providing information (3W).

Related Links