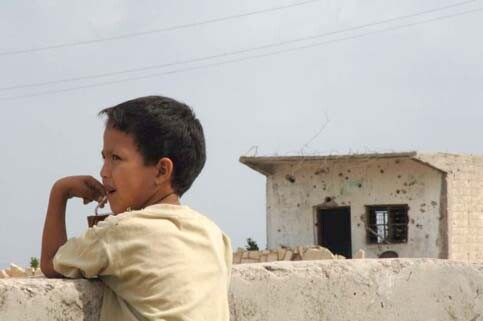 Statement attributable to Achim Steiner, United Nations Under-Secretary General and
UNEP
Executive Director
NAIROBI, 7 November, 2006 – The fieldwork of the post conflict environmental assessment of Lebanon has been completed by a team from the United Nations Environment Programme (UNEP), which carried out its work in Lebanon from 30 September to 21 October 2006.
The experts covered the following disciplines; Asbestos; Contaminated land; Coastal and marine issues; Solid and hazardous waste management; Surface and ground water; Weapons and munitions. From these respective disciplines a wide range of samples were transported to three independent and recognized laboratories in Europe for tests.
During the fieldwork one of the UNEP sub-teams focused on munitions used during the July-August 2005 conflict, and investigated specifically the use or non-use of depleted uranium (DU) and unconventional weapons. The weapons sub-team visited 32 sites south and north of the Litani River. Following strict field procedures a range of smear, dust and soil samples were taken. The samples were analyzed in October-November at an internationally recognised laboratory in Switzerland.
The samples taken by the UNEP scientists show no evidence of penetrators or metal made of DU or other radioactive material. In addition, no DU shrapnel, or other radioactive residue was found. The analysis of all smear samples taken shows no DU, nor enriched uranium nor higher than natural uranium content in the samples.
During the fieldwork, the UNEP sub-team also found that all remnants of weapons found at sites visited during the period of the assessment could be identified as being weapons of well-known design. The team also confirmed the use of white phosphorous-containing artillery and mortar ammunition by the Israeli Defense Force (IDF).
In the context of weapons used, UNEP agrees with the findings and conclusions of the mission of the Human Rights Council's Special Rapporteurs (published 2 October 2006), which recognized the huge number of cluster bombs with a low detonation rate dropped by the IDF over the last days before the ceasefire as the main remaining problem to return to normal life in the affected regions.
The final UNEP Post Conflict Assessment–report on Lebanon will be ready for publication in mid-December 2006. It is hoped that the report will make a positive contribution to on-going international and domestic efforts of reconstruction and rehabilitation in the Lebanon.
Contact: Nick Nuttall, UNEP Spokesperson, Office of the Executive Director, Tel: (254-20) 762-3084, Mobile in Kenya: 254 (0) 733 632755, E-mail: nick.nuttall@unep.org
Related Links