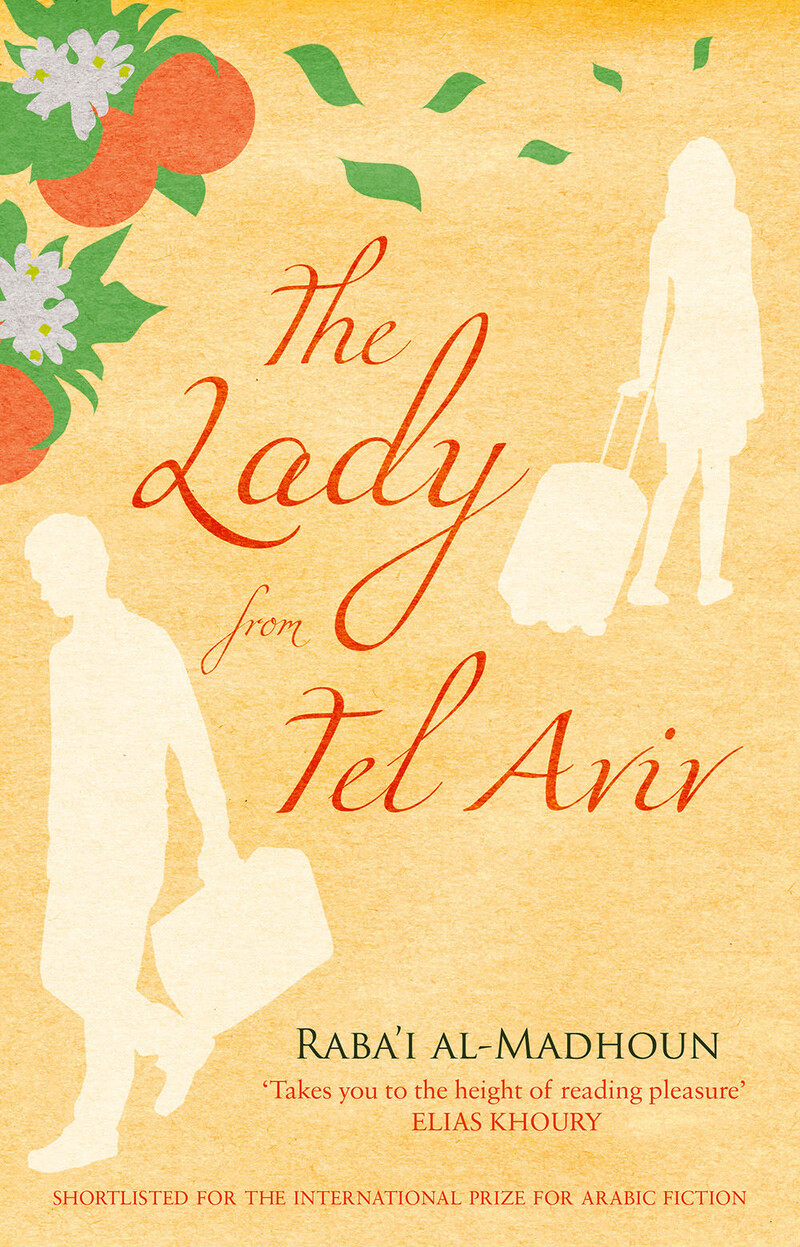 The Lady from Tel Aviv by Raba'i al-Madhoun is an oddly misnamed novel. The title comes from a section of the book in which the protagonist, writer Walid Dahman, meets a young Israeli woman on a plane flying from London to Israel.

Walid is returning to visit his family in Gaza after an absence of 38 years. The "lady" — Dana — is an Israeli actress who is heading home, having failed to convince her Ukrainian-Jewish boyfriend to take Israeli citizenship and live with her. But despite the apparent centrality of this episode to the novel's identity, it is in some ways the least engaging and interesting part of the book.

Much more affecting and convincing, in many ways, is the overall narrative, of which this airborne encounter is just a brief part. For it slots into a longer story, that of Walid the exile who has led the archetypal life of a diaspora Palestinian, moving from country to country and job to job, surviving on his wits and contacts.

Walid's tale is itself moving. Growing up in a busy extended family in Gaza, he finds himself unable to return from his studies in Egypt and adopts a footloose lifestyle, ending up as a journalist for a London-based Arabic newspaper.

On receiving a British passport, he decides to try and visit his elderly mother for the first time in decades, in the tense, fragile circumstances of 2004 or 2005 — after the second intifada but before the August 2005 withdrawal of Israeli settlers from Gaza.
Verve
The novel uses the account of this return journey as a framing device for his life story, told with a perceptive wit and verve which raises the novel well above the average mock-biographical narrative.
Some of this difference comes from Raba'i al-Madhoun's writing style, peppered with vivid metaphors and descriptions. Walid's mother "murmurs her disappointments to herself while folding them in the wrinkles and creases of her bedclothes." Israel "purchased Gazan lives by the year and in bulk. It bought bronzed Gazan forearms" for its factories and construction sites.
An Israeli officer begins to "build settlements in [Walid's] mind," while the distantly-remembered manager of a cinema in Khan Younis sits with his "watermelon body" to make sure no boys sneak into risqué Egyptian films.
The second aspect of al-Madhoun's style which sets The Lady from Tel Aviv apart is its structure. Adopting a popularized version of the convolutions and inwardly-folding storylines which are perhaps best known in the works of renowned Lebanese novelist Elias Khoury — such as Gate of the Sun or As Though She Were Sleeping — al-Madhoun's novel has a complexity which simultaneously gives it a sense of mystery and an air of reality.
At the launch event in London during July, al-Madhoun talked about his own life story, which in many respects parallels that of his creation, Walid Dahman. But in the book Walid is also writing a novel based on the story of a man he encountered briefly in the past, the would-be lover of one of Walid's cousins, Adel, who then appears in the flesh. In a kind of spiraling and overlapping of form, the reader becomes slightly lost in which layer of identity and reality Walid is occupying at any one moment.
Indeed, Walid's voice asks at one point, "what do you hope for from authenticity when the character departs from the text and begins to get mixed up with the real Adel?" The uncertainty of plot mirrors other uncertainties — Walid's own doubts about his identity and his attitude towards "return," the wider political uncertainty under which Walid's family and their neighbors in Gaza go about their daily lives.
Haunting
Al-Madhoun's bitter wit and scathing remarks also help to provide some wry laughs and ensure that the novel is in no danger of touting for any one political position. Palestinian leaders are compared to the puffed-up cockerels crowing in Jabaliya refugee camp, while a cousin of Walid's who has become a sheikh and speaks in classical Arabic to give himself gravitas is mercilessly mocked in a virtuoso piece of translation by Elliott Colla.
Even an attempted suicide bombing at Erez, which separates Gaza from present-day Israel, is written off as mistaken identity — four tomatoes in a suitcase — by Palestinians stuck at the crossing. "I can't help thinking those tomato bombs would have been perfect with okra," jibes one man.
But intertwined with the humor are some haunting evocations of the protagonist's (and author's) experience as a refugee. Returning to Palestine after nearly forty years, Walid suddenly finds himself questioning his return as he walks through Ben Gurion airport in Tel Aviv. "What land will you kiss when you walk out of the airport, Walid? Will you kiss the soil even if it isn't as red as the henna on a peasant girl's hands?"
Visceral
Madhoun's depiction of the loving, claustrophobic, violent, beautiful, steadfast, endangered place that is Gaza is enthralling. There is a visceral veracity to the cramped juxtaposition of Walid hearing about the martyrdom in the second intifada of 14 relatives with his recollections of moments of forbidden lust.
Mocking anecdotes about the Palestinian Authority refusing to sell Gaza sewage — "the PA considers excrement a non-negotiable part of national sovereignty, and would never compromise on the issue without a general referendum" — accompany the tender, painful process of re-learning relationships with old friends and relatives.
So, while The Lady from Tel Aviv is perhaps not the novel one might expect from the title or the blurb, it is an elegantly-written, intriguing, moving book. It is a surprisingly easy and enjoyable read, given the subject matter, but is also a valuable addition to the literature tackling themes such as Palestinian exile, occupation and homecoming.
Whether one is looking for a striking piece of summer reading or a thought-provoking exploration of the Palestinian situation, this novel is a good place to start.
Sarah Irving is a freelance writer. She worked with the International Solidarity Movement in the occupied West Bank in 2001-02 and with Olive Co-op, promoting fair trade Palestinian products and solidarity visits, in 2004-06. She is the author of a biography of Leila Khaled and of the Bradt Guide to Palestine and co-author, with Sharyn Lock, of Gaza: Beneath the Bombs.
Tags