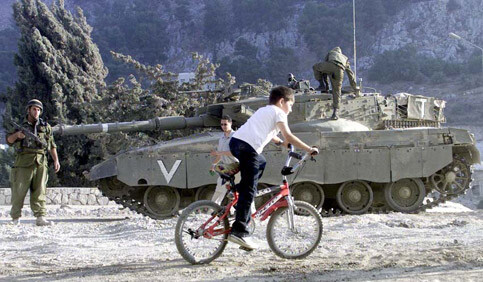 JERUSALEM
— Some 1.2 million children returned to school last week in the West Bank and Gaza Strip after a summer break. Students and teachers have begun the new school year with enthusiasm, but it will not be without challenges - classroom size, quality of teaching, and, amid school closures, checkpoints and day-long curfews. Almost 200,000 children lost school days last year due to curfews and closures.
UNICEF is supporting the Palestinian Authority Ministry of Education by providing essential learning supplies, supporting teacher training, and advocating to ensure that students take final exams safely and on schedule.
The UNICEF Special Representative in Jerusalem, Dan Rohrmann, said the PA has done remarkable work to keep schools open and functioning during difficult times. "More Palestinian children are in school than ever before," Rohrmann said. "Education is the key to economic development in the Palestinian territory. By investing in children you invest in the future."
As schools re-open for the year, UNICEF is assisting in a number of ways.
Remedial education activities give students opportunities to continue education when schools are interrupted by closures both through catching-up activities in informal arrangements as well as through home-learning worksheets that can be used when children are unable to get to school. Training and materials for parents are also made available when home-schooling is the only option.
Through the Child-Friendly Schools initiative, schools are being supported to make their facilities more friendly for students. Improvements range from adding sanitation facilities and improving extra-curricular programmes to special classes aimed at reducing violence in schools. Basic educational supplies are also provided. As an example, UNICEF is distributing more than 40,000 school bags for children in the Gaza Strip.
UNICEF's support for education comes at a critical time. Years of conflict have damaged some 300 schools and forced many children to miss classes. Last year 580 schools were periodically forced to closed and some schools remain closed after being declared military outposts by the IDF.
More Information
Michael Bociurkiw, Tel: +9722 5830013 ext. 242, Cell: +972-577-293214, Email: Mbociurkiw@unicef.org or Monica Awad, Tel: +9722-583-0012 ext. 213, Cell: +972-577-84374, Email: Mawad@unicef.org, Web: www.unicef.org.

Related Links