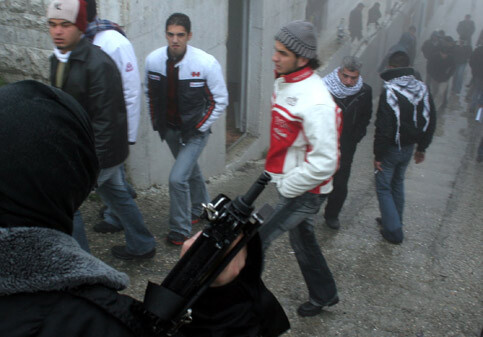 Al Mezan Center for Human Rights directed a letter to the Minister of Education, Dr. Nasser Eddine Al Shaer, expressing its high appreciation of the efforts exerted by the ministry. In particular, Al Mezan referred to the efforts undertaken to ensure the continuity of the educational process in the Occupied Palestinian Territories, most notably during the escalation of the ongoing Israeli attacks on Palestinian civilians and properties, the oppressive siege imposed upon them, and the aggravation of the internal state of insecurity.
The letter also expressed concern, however, with the type of questions directed to second-year secondary students in the 2006-2007 Arabic exam, in Gaza district, which included writing a letter to His Excellency the Prime Minister: students were expected to express their solidarity with the Palestinian cabinet and their resistance against the cruel siege imposed upon our people. In this respect, Al Mezan emphasizes that students were faced with severe restrictions in their freedom of expression. In other words, students might adapt different or neutral opinions, especially at this time of severe party [division] within Palestinian society. The ministry should rather be concerned with reinforcing forgiveness and multiplicity within society, and promoting notions of unity and brotherhood, as oppose to seeking to influence people's opinions in a manner that would reinforce difference.
Therefore, Al Mezan calls upon the Minister to reconsider this matter and take into account the above mentioned notes and their impact on professionalism and neutrality of education. Further, moral interests of Palestinian students should be placed in priority in accordance with human rights basic concepts and local laws.
Related Links