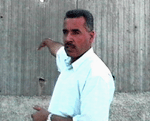 On July 10,
EI
's Arjan El Fassed visited Israel's apartheid wall built on confiscated Palestinian land in Qalqilya. The mayor of Qalqilya, Marouf Zahran explains the impact of Israel's apartheid on his town. The wall surrounds the town almost completely. The 8 meter high wall will be surrounded first by a trench of four meters wide and two meters deep, barbed wire and a military zone patrolled by Israeli occupying forces. Palestinian property within 35 meters of the wall has been or will be destroyed by the Israeli army. This includes homes, farms, agricultural land, greenhouses and water wells. Four entrances to the town have already been military blocked and the remaining entrance has been turned into a military roadblock. The ultimate goal of erecting this wall is to confiscate and expropriate Palestinian land as well as forcibly impoverishing the Qalqilya residents by denying them means to a livelihood and access to natural resources. Approximately 3,000 dunums of agricultural land have been or will be confiscated. This figure represents nearly 50% of the city's agricultural land. Qalqilya was once known as the West Bank's "bread basket". Approximately 19 wells in the city will be confiscated, representing approximately 30% of the city's water supply. Residents of Qalqilya are imprisoned in the town, cut off from neighboring Palestinian villages and the rest of the West Bank. Given that 45% of the city's economy relies on agriculture, land and water confiscation has coerced migration of Qalqilya's residents.
View video [3:45 mins, Quicktime file, 6.

9MB

]

Camera and Editing: Arjan El Fassed


---
SCREENSHOTS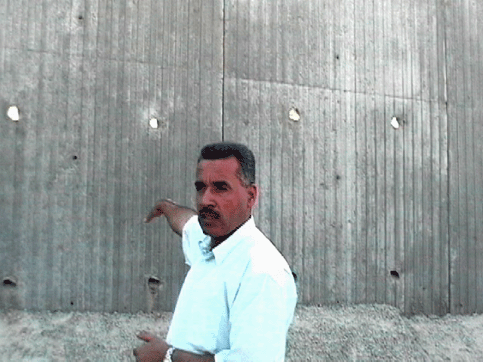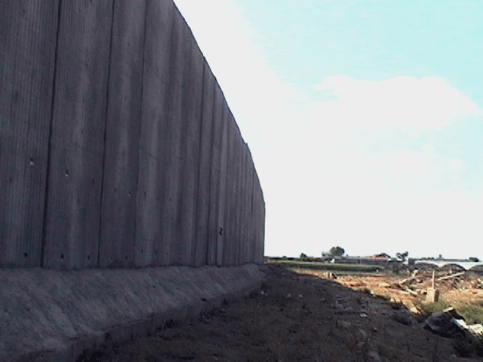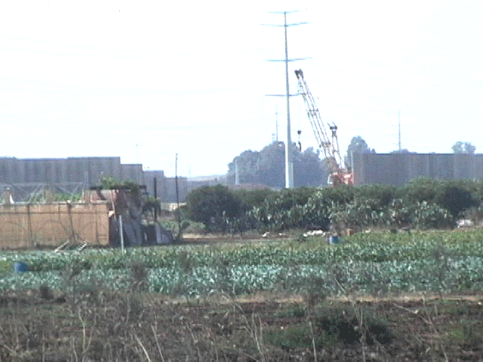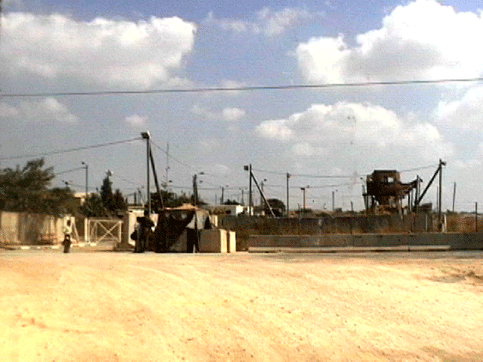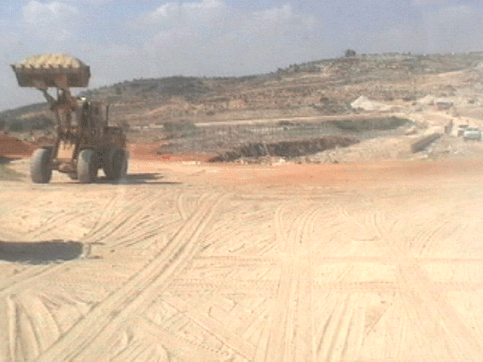 Related Links:
Qalqilya wall, The Electronic Intifada, 18 August 2002
Special report on the West Bank security barrier,

UNRWA

, 15 July 2003
Walls of separation, Christian Aid, 18 June 2003
On Israel's separation fence, Meron Rappaport, Yedioth Ahronoth, 31 May 2003
Update: New Israeli map highlights Palestinian concerns about "security fence", Arjan El Fassed, 28 September 2002
False wisdoms about Israel's security 'fence', Arjan El Fassed,

EI

, 29 August 2002
Separation Barrier, position paper

B'T

selem, September 2002
Israel's Apartheid Wall: We are here, they are there,

LAW

, November 2002
11,000 Palestinians between Israel's apartheid wall and Green Line,

LAW

, 23 September 2002
LAW

files more petitions against Israel's apartheid wall,

LAW

, 11 September 2002
LAW

files petition against construction of Israel's apartheid wall,

LAW

, 20 August 2002.