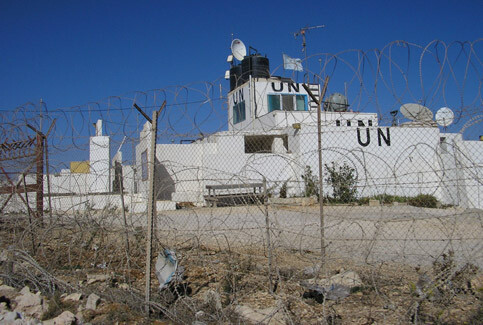 Calling for an end to "serious breaches" of the ceasefire between Israel and Lebanon, the Security Council today extended the mandate of the peacekeeping United Nations Interim Force in Lebanon (
UNIFIL
) for another six months and urged Lebanon to deploy an adequate number of security forces along the so-called Blue Line between the two countries.
Acting on the recommendations of Secretary-General Kofi Annan, the Council unanimously adopted a resolution that continued the operation until 31 July.
UNIFIL was established in 1978 to confirm the withdrawal of Israelis troops from its northern neighbour, restore international peace and security and help the Lebanese Government regain its authority over the area.
In its resolution, the Council condemned all acts of violence, "including the recent incidents across the Blue Line that have resulted in the killing and wounding of United Nations military observers."
It expressed great concern about "the serious breaches and the sea, land and continuing air violations of the withdrawal line, and urges the parties to put an end to these violations, to refrain from any act or provocation that could further escalate the tension and to abide scrupulously by their obligation to respect the safety of the UNIFIL and other United Nations personnel."
Early this month, a Hizbollah explosive device was blown up as the Israeli Defence Force (IDF) was patrolling an area just south of the Blue Line in the Shab'a Farms, an area which the Lebanese Government considers disputed despite Security Council resolutions to the contrary, the Secretary-General's report on the situation says.
One IDF soldier was killed and three others wounded. Israel responded with tank and machine gun fire, killing a French UNIFIL observer and wounding his Swedish colleague.
Another Hizbollah roadside device exploded on the Israeli side of the Blue Line in mid-January, damaging an IDF vehicle. The IDF responded, wounding two Lebanese civilians.
Rockets fired towards Israel, presumably by Palestinian militants, were detected last year on 9 and 28 October and on 15 November, while Israeli air incursions continued throughout the six-month reporting period from 21 July 2004 to 20 January 2005, the report says.
Related Links