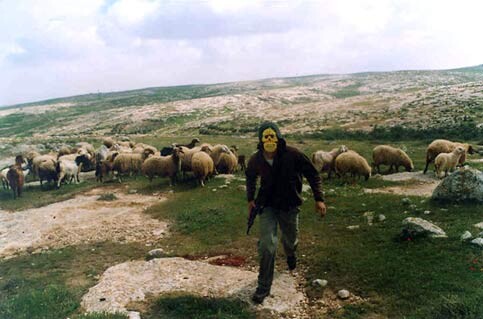 Israeli human rights organizations have called on the Israeli government to take the necessary steps to protect Palestinians in case of an escalation in violence by Israeli civilians during and after disengagement. The organizations � B ' Tselem , the Association for Civil Rights in Israel, HaMoked: Center for the Defense of the Individual, Yesh Din and Rabbis for Human Rights � wrote last week to Defense Minister Shaul Mofaz and Attorney General Menachem Mazuz, demanding that law enforcement make advance preparations to protect Palestinians living near settlements known to contain violent individuals, and particularly in those areas where there has been rioting in the past.
Some of the violence will be spontaneous, the letter states, "but there is concern that we will witness organized attacks intended to stop the disengagement process". The organizations believe that the attacks may endanger dozens of Palestinian lives.
The organizations have warned for years about the lax law enforcement towards settlers in the West Bank , unfortunately there has been no significant improvement in this area. Attached to the letter, is a list of over fifty violent acts carried out by settlers against Palestinians or their property in recent months.
While recognizing the burden under which security forces are currently operating, the organizations assert that this does not relieve them of their obligation to enforce the law and protect the Palestinian population. Among the measures that the organizations demand security forces take:
Deploy in areas where there is friction, and prevent Israelis considered likely to abuse Palestinians from entering these areas.
Issue clear directives to soldiers and the police as to their obligation to enforce the law with regard to Israeli civilians in the Occupied Territories , and their powers and authority in this regard.
Closely scrutinize and monitor weapons held by settlers.
The Israeli military has invested considerable resources to protect Israelis during the disengagement, and Palestinians are entitled to similar protection.
Related Links