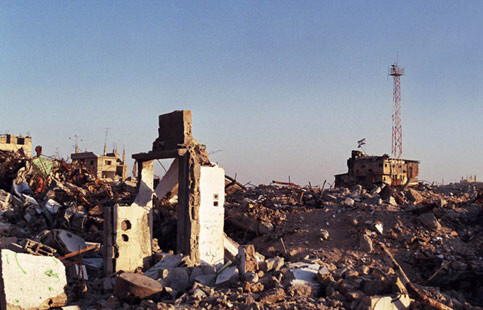 The Association for Civil Rights in Israel (
ACRI
), together with Physicians for Human Rights - Israel (
PHR
-Israel), HaMoked – Center for the Defense of the Individual and B'Tselem submitted an urgent petition this morning to the Supreme Court against the
IDF
Commander of the Gaza Strip, which contained a series of humanitarian demands on behalf of the residents of Rafah.
The petitioning organizations demand that the IDF: allow the unconditional evacuation of the injured from Rafah, even if there is no advanced coordination; allow the unobstructed passage of ambulances and medical equipment between Rafah and the hospitals located outside the city; prevent injury or threat to medical teams and citizens evacuating the injured or corpses; renew the supply of electricity, water, food and medical supplies to the residents of the village of Tel a-Sultan, that has been subject to total closure for more than three days; and allow access to the medical team assembled by PHR-Israel.
The petition also asks the court to order the IDF to open an immediate investigation into the shelling of a crowd of citizens yesterday, and to issue an immediate order prohibiting absolutely shooting into civilian gatherings, even if armed individuals are among them. The petition was submitted by ACRI Attorneys Sonia Boulos and Fatmeh Al-A'jou.
The petitioning organizations make clear in the petition that as an occupying power and as the authority in charge of the occupied territories, the State of Israel is obligated to ensure the well being and safety of the residents of the territories, to protect the civilian population from the potential consequences of armed conflict, and to allow the evacuation of the injured and their access to medical treatment. These obligations are absolute and protected by international human rights law and cannot be denied under any circumstances, even in a situation of conflict.
More Information
Yoav Loeff,

ACRI

spokesman, at: 02-6521218 or +972-53-410631; Hadas Ziv, Director: Occupied Territories Project,

PHR

-Israel at: +972-54-6623232; Shabtai Gold, Public Outreach, from

PHR

-Israel at: +972-54-4860630.

Related Links