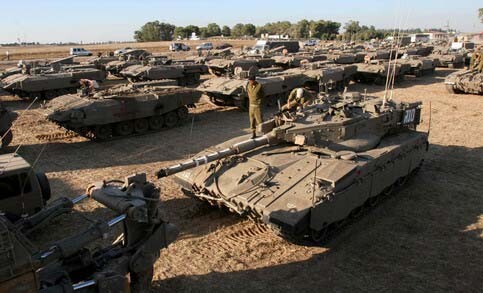 NEW
YORK
- The Committee to Protect Journalists is deeply concerned about Israeli government restrictions on journalists attempting to report from the Gaza Strip.
The Israel Defense Forces announced on Monday that Israeli passport holders and dual nationals would be prohibited from entering Gaza. "Due to the current security assessments journalists with Israeli citizenship or those holding a dual citizenship cannot enter the Gaza Strip at the present time," a statement said.
The restriction followed an attack on Sunday by Palestinian militants on an Israeli military post in which two soldiers were killed and a third abducted. Citing security concerns, Israeli authorities that day closed to all media the Erez crossing, the main passage from Israel into the Gaza Strip. The travel ban was lifted on Monday morning after protests from foreign journalists and the Foreign Press Association in Israel.
Authorities have often banned Israeli citizens from entering the West Bank and Gaza, but journalists are typically allowed to cross the border if they sign waivers absolving Israeli authorities of responsibility.
"While we appreciate Israel's security concerns in light of Sunday's attack, there can be no justification for keeping journalists from doing their jobs," CPJ Executive Director Ann Cooper said. "We call on Israel to put an immediate end to all restrictions on journalists seeking to cover Gaza."
CPJ is a New York-based, independent, nonprofit organization that works to safeguard press freedom worldwide.
Related Links