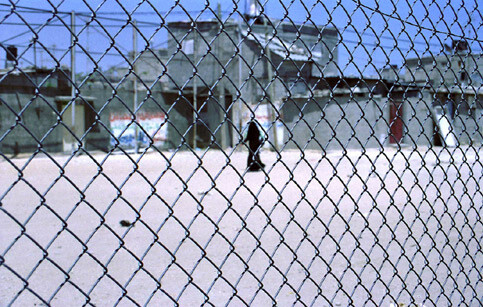 JERUSALEM
— The United Nations Relief and Works Agency for Palestine Refugees in the Near East (
UNRWA
) has today protested to the Israeli Government the introduction of further restrictions affecting the freedom of movement of
UNRWA
staff crossing into Jerusalem from the West Bank.
In an unprecedented development, the Israeli Government failed to officially inform UNRWA, and other United Nations agencies, about its decision to impose a general closure from 1 May through 4 May and did not inform the Agency that its West Bank staff, holders of Israeli-issued travel permits allowing them access to Jerusalem, would be prevented from reporting to work. UNRWA expresses its concern that it was not consulted about this decision or about the changes in the existing entry procedures. Scores of UNRWA staff members were denied access to their work places in Jerusalem leading to the loss of hundreds of man-hours and seriously hampering the Agency's humanitarian operations.
All actors involved, including the relevant Israeli authorities, have repeatedly underscored the importance of UNRWA's humanitarian work and emergency assistance at a time the oPt is witnessing a worsening of the humanitarian situation. The increased restrictions at crossing points leading to Jerusalem runs contrary to repeated assurances and public statements by Israeli officials that access by humanitarian aid workers would not be impeded.
Mr. Anders Fange, Director of UNRWA Operations in the West Bank, said: "I fail to see any rational reason why the Israeli Authorities chose to change the existing arrangements without informing us.
UNRWA's West Bank staff working in Jerusalem are issued with the needed permits from the relevant Israeli authorities and preventing them access renders useless such permits. I do understand the Israeli security considerations but the Government of Israel should also live up to its obligations under international law to allow freedom of movement for UN personnel. This recent development impedes our work capacity at a time of increased need".
Related Links