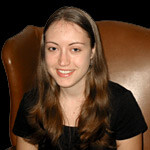 In the late afternoon of 28 May 2005, Al-Haq human rights defender and American citizen Maureen Murphy arrived at Ben Gurion airport in Israel, on her way back from the
USA
to Ramallah in the Occupied Palestinian Territories (
OPT
). She was questioned, denied entry into Israel, declared
persona non grata
and deported on a plane at 00:55 am on 29 May.
Israeli lawyer Smadar Ben-Natan went to see Maureen at the airport and petitioned for an interim injunction to prevent the deportation. The petition was denied by Judge Nurit Akhituv, via phone, at 00:40. The formal basis on which Maureen was denied entry and deported was immigration. The Israeli authorities allegedly feared that Maureen was attempting to settle illegally in Israel. The lawyer's argument that Ramallah is not in Israel, but rather in the OPT, was discarded. However, there is no way to enter the West Bank without passing through Israeli border control since the Israeli occupation authorities do not allow the operation of any airports inside the West Bank.
Maureen has no intention of settling in Israel. Her intention is to assist Al-Haq in its work defending human rights in the OPT. Maureen's case is emblematic of an increasing pattern of international human rights defenders being denied access to the OPT. Al-Haq is gravely concerned that this will deprive local human rights organisations of their ability to recruit the people of their choice in order to best monitor, document and expose human rights violations in the OPT.
The Israeli authorities have been violating the human rights of the Palestinian population in the OPT for nearly four decades. Palestinian human rights organisations rely on their local and international networks to advocate for the respect of human rights in the OPT. If international human rights defenders are not allowed into the OPT, the violations will not only persist, they will also become increasingly invisible and forgotten.
Al-Haq calls on the members of the international community to place effective pressure on Israel to allow human rights organisations to freely carry out their legitimate activities in the OPT. Specifically, Al-Haq calls on United Nations (UN) member states to implement the UN General Assembly Declaration on the Right and Responsibility of Individuals, Groups and Organs of Society to Promote and Protect Universally Recognized Human Rights and Fundamental Freedoms. Al-Haq similarly calls on the European Union (EU) member states to implement the EU Guidelines on Human Rights Defenders with regard to human rights defenders in the OPT.
Editors' note: Maureen Murphy is also Arts, Music and Culture Editor for the Electronic Intifada
Related Links
British human rights lawyer denied entry to Israel,

PCHR

(29 May 2006)