Elia Suleiman's "Divine Intervention" and Ruth Walk's "The Settlers" will feature on Amnesty International's fifth filmfestival which will take place between 20 and 23 March 2003 in Amsterdam.

Suleiman's film, subtitled "A Chronicle of Love and Pain", was warmly received last year at Cannes but the Academy of Motion Pictures of Arts and Sciences refused to allow it to be submitted for the foreign-language Oscar.

"The Settlers" pays a visit to the handful of extreme right wing settlers who, protected by the Israeli occupation forces, have settled amid some 100,000 Palestinians in the West Bank town of Hebron. This film traces the daily lives of the settler population who occupy Tel Rumeida. The settlers, comprised of seven families, ignore the political and military chaos that surrounds them, and steadfastly refuse to acknowledge the existence of their Palestinian neighbors. Their significance far outweighs their size and their existence is only made possible by the massive and disproportionate military presence behind them.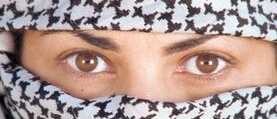 "Divine Intervention" was snubbed by the Academy of Motion Pictures Arts and Sciences in its bid for Oscar consideration. According to a December 14 article by Lorenza Muñoz in the Los Angeles Times, in October, the film's producer, Humbert Balsan, asked the Academy's executive director Bruce Davis whether he could submit "Divine Intervention" for best foreign language picture. Davis said that "Palestine" was not a country recognized by the Academy. As a result, "Divine Intervention" was not allowed to be submitted for the foreign-language Oscar.

Amnesty's filmfestival features all films and documentaries that were nominated for the DOEN Awards at the International Documentary Filmfestival Amsterdam (IDFA) and the International Film Festival Rotterdam (IFFR).

Related Links: