Veolia's partnership in an Israeli project for a tramline, to be constructed on occupied Palestinian territory in East Jerusalem has drawn the attention of advocacy groups around the world who have responded to the call by Palestinian civil society for campaigns of boycott, divestment and sanctions against Israel. Building on an earlier article about the tramline in East Jerusalem with Veolia Environment head office in France and a Dutch Bank that invests in the company1, let us further explore the background of the transnational company Veolia Environment.

Veolia Environment

The Veolia corporation was founded in 1853 in France as Compagnie Generale des Eaux (CGE). By the time the Vivendi corporation acquired the company in 1998, CGE was one of the two largest water companies in the world. In 2002, after Vivendi sold its share in CGE, the company was renamed Veolia.

The transnational corporation has acquired various businesses in the areas of water, waste management, energy and transportation, which were all 'branded' under the joint name of Veolia in 2005. Veolia Environment states it is the world leader in environmental services with more than 270,000 employees and generating a revenue of O 25.2 billion in 2005. Veolia Transport is active in 24 countries around the world, including Belgium, Canada, Denmark, Spain, Ireland, Norway, the Netherlands, Sweden and Switzerland. On Veolia's website2 an overview of activities can be found of Connex/Veolia Transport.

In June 2006, Veolia launched a campaign with the support of a leading advertising agency, under the slogan 'If someone says environment, what springs to mind?'

Veolia in Israel

On IsraelValley, the official website of the French Israeli Chamber of Commerce,3 an overview of Veolia's activities in Israel can be found. As a director of Veolia notes, the company is 'very present' in Israel. Through the Onyx company, Veolia is involved in Israeli waste management. Veolia Water is principal partner in the exploitation of the world's largest desalination factory of its kind in Ashkelon. Veolia Energy (Dalkia) is also active and Veolia Transport (Connex) recently won a contract for the operation of sixty buses between Tel Aviv and Netanya. According to the Veolia director, 'life in Israel differs only in one aspect from Europe: once and a while there is an alert for the Qassam rockets that are fired from the Gaza Strip'.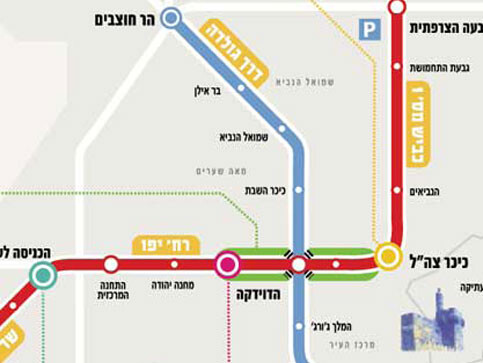 The French Embassy in Israel also provides information on Veolia Environment. The Embassy reported at the end of August on its website that Veolia has been active in Israel since 1993 and has emerged as the 'main French company operating in Israel'.4

The Embassy also reports that Veolia has donated one million shekels to "Voila! A French season in Israel" a cultural event from May to July to promote French culture in Israel.5 Veolia Israel is the principal partner in this event.6 Several other French and Israeli partners, including the cities of Paris and Toulouse,are also supporting this event.

Veolia in troubled waters

Veolia, formerly known as Vivendi Universal, is notorious for having been heavily involved in corporate corruption. Public Citizen, the non profit consumer organisation founded by Ralph Nader, reports:

Bribery convictions, raids on corporate offices by evidence-seeking securities investigators, class action suits filed by shareholders on both sides of the Atlantic, collapses in both its stock price and its credit rating, massive debt necessitating a fire-sale of assets, a discredited and ultimately ousted corporate chieftain, dizzying financial uncertainty, an identity crisis - little wonder that Veolia has scrambled to distance from its erstwhile corporate parent. 7

An internet research on Veolia shows that the company still regularly draws the negative attention of the media.

In 2004, Emmanuel Petit, the administrator of a company owned by Veolia that was involved in business in the Middle East, publicly raised concern about a bribery practice in Dubai. Veolia and/or Total had allegedly received eighteen million dollars in return for a two hundred million dollar contract for the construction of a desalination factory. In 2005, Petit reported to the French prosecutor that he had received death threats. His wife was attacked with a box-cutter knife.8

In November 2005, the Sydney Morning Herald reported that one of Veolia's United States subsidiaries was embroiled in a federal investigation over the alleged falsification of water quality records. Another was being sued by the town of Rockland, Massachusetts for contract violations, after the town administrator was advised to terminate its sewer plant contract with the company.9

Another scandal involving Veolia also drew considerable attention. 18 November 2005 was an international day of action against Connex to support workers in Sweden, who protested against the anti-union policy of Connex in general and the firing of Per Johansson, chairman of the metro drivers' union of Stockholm, in particular. As a trade unionist, Johansson was focused on safety and a healthy working environment.10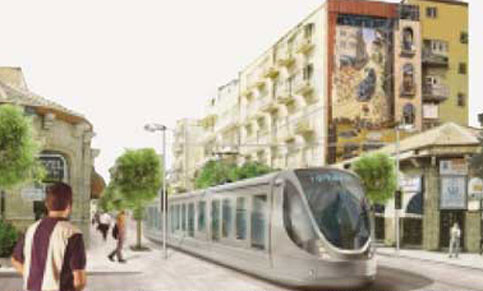 Other reports can be found on the internet, concerning other strikes of Connex workers. Strikes have been undertaken in Britain in relation to issues of safety11 and in Finland concerning a practice of only offering short term contracts.12

If someone says Veolia, what springs to mind?

Public Citizen published 'Veolia Environment: A Corporate Profile' in the context of its Water for All program in February 2005. The report, available on Public Citizen's website, concludes:

Despite Veolia's global track record of corruption, broken promises, environmental degradation, price-gouging, obfuscation, misdirection and secrecy, the world's largest water company continues to enjoy substantial support within powerful pockets of financial and political circles. In some instances, the private water industry has garnered that support the old-fashioned way - by bribing officials….. While publicly operated water systems are managed to deliver clean, safe and affordable water to you and your family, privately operated systems (like Veolia Water) are managed to get as much money as possible from you and your family…. Veolia is not the solution. But as the company has demonstrated time and again, in every corner of the globe, Veolia is part of the problem.13

Veolia's involvement in the tramway project in East Jerusalem has led to international protests. The Irish tramline company Luas, run by Veolia, was forced by the Ireland-Palestine Solidarity Campaign to cancel its contract with Israeli authorities in Jerusalem. Amnesty International France has requested Veolia not to sign the contract because it raises serious questions about international law violations.

So, if someone says Veolia, what will spring to your mind?

Adri Nieuwhof is a psychologist and human rights advocate.

Endnotes

[1] A. Nieuwhof, Isolate Israel - Campaign for justice!, Stop the Wall Campaign (25 June 2006)

[2] Veolia Transport

[3] Israel Valley: Official Site of the Israel France Chamber of Commerce

[4] Embassy of France in Israel

[5] Voila!

[6] Embassy of France in Israel

[7] Public Citizen

[8] Menaces sur un homme qui parle trop, Liberation (11 July 2006)

[9] Bidder's links to corruption claims, Sydney Morning Herald (26 November 2005)

[10] International Action Alert - Connex is a threat to security and democracy, Indymedia (18 November 2005)

[11] Rail strike brings victory, The Guardian, (9 February 2000)

[13] Veolia Environment: a corporate profile (PDF) Public Citizen, 2005