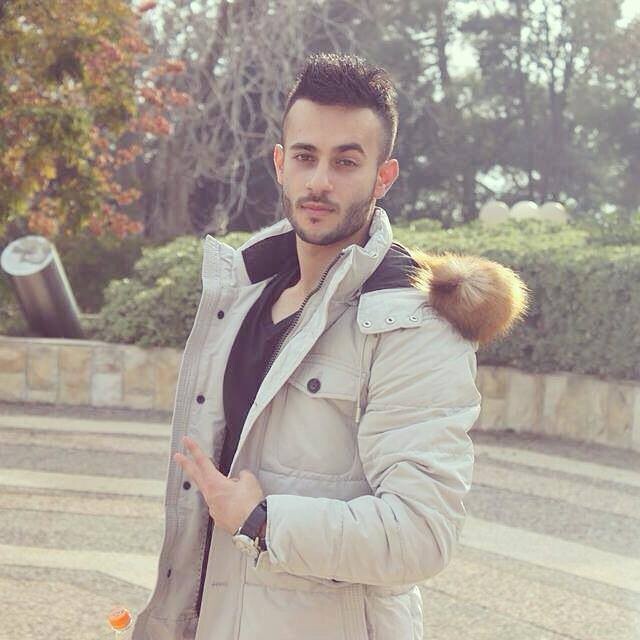 Last week, Fadi Alloun celebrated his 19th birthday with friends in Issawiyeh, a village in occupied East Jerusalem. He was thrilled that he had recently obtained a driving license. As a birthday gift, his father promised to help him buy a car.
Fadi had no stable job but was eager to find enough paid work so that he could realize this dream.
Five days later, Fadi was slain by militarized Israeli police in the Musrara neighborhood, beside Jerusalem's Old City.
The Israeli police claim Fadi had tried to stab an Israeli teenager. But video evidence from the scene of Fadi's killing on Sunday does not corroborate this claim.
Rather, the videos show the Israeli police executing Fadi in cold blood. A group of Israeli Jews was filmed rejoicing at his death.
Fadi's family insisted that the stabbing accusation was just an excuse used by Israel to try and provide some "justification" for his slaying.
"If he'd tried to stab a settler, we wouldn't hide it," said Haya Alloun, one of Fadi's eight aunts. "Palestinian youth have every right to resist those who occupy our land. But I'm sure that he didn't and you can be sure of this by watching the videos."
Fadi's experience with Israel's apartheid system began when he was less than two years old.
His mother, who carried a Jordanian passport, travelled to Amman at that time to visit her sick father, taking Fadi's younger brother with her.
The Israeli authorities banned her from returning to Jerusalem, tearing the family apart. For nearly 18 years, Fadi was unable to see his mother and brother. He could only talk to them on the phone or via the Internet.
Even after his death, the Israeli authorities have not yet granted his mother and brother a permit to pay Fadi a final farewell.
Because of the ban imposed on his mother, Fadi was raised by his father as an only child. His father, in his turn, refused to marry again, entirely devoting himself to his son, whom he described as "my heart and soul and everything in my life."
"He was everything to me, the most precious thing in my life," Samir Alloun, Fadi's father, told The Electronic Intifada. "I was his father, his mother and his best friend. Our relationship was very special."
Gifted singer
Fadi was a talented photographer and loved sports, especially running and swimming. As a child, his father took him to swimming pools in Ramallah every weekend where the pair spent some of their happiest moments together.
Fadi was a gifted singer. Not only did he regularly raise the call to prayer in the Issawiyeh Martyrs Mosque, he also recited the Quran and sang during family events.
During trips with friends, Fadi would be the first to take the mic in the bus. He would entertain with both songs and jokes.
"Whenever he saw that I wasn't feeling well, he tried to do anything that cheered me up," said his father Samir.
The cruelty of Fadi's death is compounded by the fact that Israel has not yet handed over his remains to his family.
Initially, the Israeli authorities insisted that the family pay 20,000 shekels ($5,200) to receive his body. Israel also stipulated that no more than 70 people may attend his funeral.
The dispute now centers on where Fadi will be buried. The family wants him to be interred in the cemetery at Bab al-Zahara, a short distance from he was killed. Fadi's grandmother and other relatives have been buried there.
The Israeli authorities are ordering that the burial takes place in Issawiyeh to avoid clashes near the Old City.
"They killed him twice"
The wait for his son's body is proving extremely painful for Samir Alloun.
"I will not feel any semblance of relief until I can bury my son's body with my own hands and honor him according to our religious customs," Samir said.
"They have killed him twice," said Haya, Fadi's aunt. "First, when they brutally shot him on Sunday and now as they continue to delay his funeral and hold his body captive. Every delay is a new violation of Fadi's body. Is it not enough for them that they unjustly kill him? Why are they still detaining him and torturing his father?"
On Monday, the family was informed that they would be given Fadi's body and that the burial was to take place in the Shuafat neighborhood of East Jerusalem. Residents set up a mourning tent and waited for hours only to be told by the police that the burial will be delayed.
A few hours after Fadi's slaying, Israeli forces raided his family's home in Issawiyeh.
"They smashed the door and vandalized the property," said Nada, another aunt of Fadi, who was at the home during the attack. They beat the women and broke into Fadi's room with police dogs."
Fadi's father and uncle were also briefly detained and interrogated.
During his short life, Fadi had become accustomed to Israeli harassment.
He was arrested twice for alleged stone throwing. On both occasions he was released without charge.
Fadi's friends and relatives are trying to console his father.
"Fadi was loved by everyone and this support means a lot to me," said Samir. "But I have lived my entire life for him. I do not know how I will go on without him."
Budour Youssef Hassan is a Palestinian writer and law graduate based in occupied Jerusalem. Blog: budourhassan.wordpress.com. Twitter: @Budour48
Tags