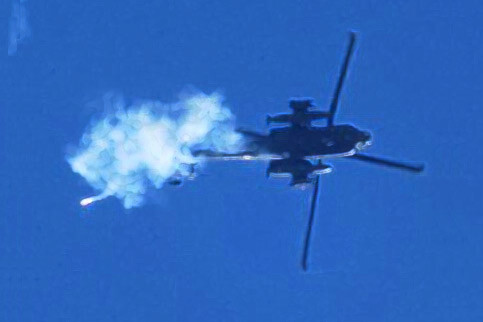 The Israeli occupying forces increased their offensive as ten air strikes left four Palestinians dead and five others injured. The
IOF
also severely impeded Gazans' movement by effectively dividing the Gaza Strip into three parts.
On July 14th, 2005, the IOF isolated parts of the Gaza Strip by closing Salah Ad-Din Road in the south and the Beach Road, the only passageway connecting Gaza City with the middle governate of the Gaza Strip. As a result, thousands of people are left stranded, unable to travel to their homes and work.
On July 15th, 2005, at approximately 9:30 am, IOF fired tear gas at a group gathered on a road near Abu Holy checkpoint, which connect the southern and middle areas of the Gaza Strip. Tens of people suffered breathing problems as a result.
At approximately 4:00 PM, IOF fired a missile at a Volkswagen microbus in the Tel Al Hawa neighborhood in Gaza. Four Palestinians were killed. Their bodies were torn to pieces by the explosion. In addition five pedestrians were injured, one of whom sustained serious injuries. Those killed included: Asim Marwan Abu Ras, aged 24, from Ad Daraj neighborhood; Adel Haniyya, aged 28, from Al Shati' Refugee Camp; Amjad Anwar Arafat aged 26, Al Rimal neighborhood; Saber Abu Asi, aged 25, from Az-Zaitun neighborhood.
That same day, at approximately 22:00 pm, IOF fired a missile at a group of youths gathered near a school located in Beit Hanoun, situated in the northern area of the Gaza Strip. No causalities were reported.
The IOF announced on the morning July 16th 2005, that all Palestinians between the ages of 16 and 35 are prohibited from traveling through the Rafah Terminal, the only border available to Palestinians traveling outside of Gaza. The IOF's order is considered a violation of Palestinians' right to movement.
On the same day, the IOF carried out several attacks against Palestinian civilians and property in the Gaza Strip. At approximately 00:15 IOF helicopters fired a missile at a metal workshop owned by Ra'afat Anan, located in Ad-Daraj neighborhood in Gaza. At approximately 00:18 am, IOF helicopters fired two missiles at a workshop that repaired agricultural equipment, located in the north- west area of Khan Younis.
At approximately 00:25 am, IOF shelled a workshop that repaired motorcycles, owned by Mostafa Ad Dayia located in the Al Shati' Refugee Camp, Gaza. The workshop was severely damaged. No causalities were reported.
At approximately 9:30 am, IOF entered the Al-Moghraqa Village, south of the Israeli settlement of Nitsarim. They broke into and searched the homes of Ata Al Helo and Saqer Abu Leila.
The IOF fired two missiles at a cemetery in the northern area of Khan Younis. Two missiles fired hit Ar Rahma Medical Center, causing serious damage.
A metal workshop was also shelled in Deir Al Balah, resulting in serious damages to the workshop as well as four homes located nearby. The Islamic Sahwa Association in Jabalia, a two floor building in northern Gaza was shelled, causing damage to four houses located nearby.
Al Mezan Center for Human Rights strongly condemns Israeli attacks on Palestinians and their property in the OPT, and emphasizes that the excessive use of force, killing of Palestinian civilians, extra judicial assassinations of Palestinians, tightening of control and infringements on peoples' freedom of movement constitute grave breaches of international humanitarian law, particularly the Fourth Geneva Convention.
The Center calls upon the international community, particularly the High Contracting Parties of the Fourth Geneva Convention to intervene in order to protect Palestinian civilians and their property in the OPT. The International Community has a moral and legal obligation to intervene before Israel commits more acts of aggression against Palestinians in the OPT.
Related Links