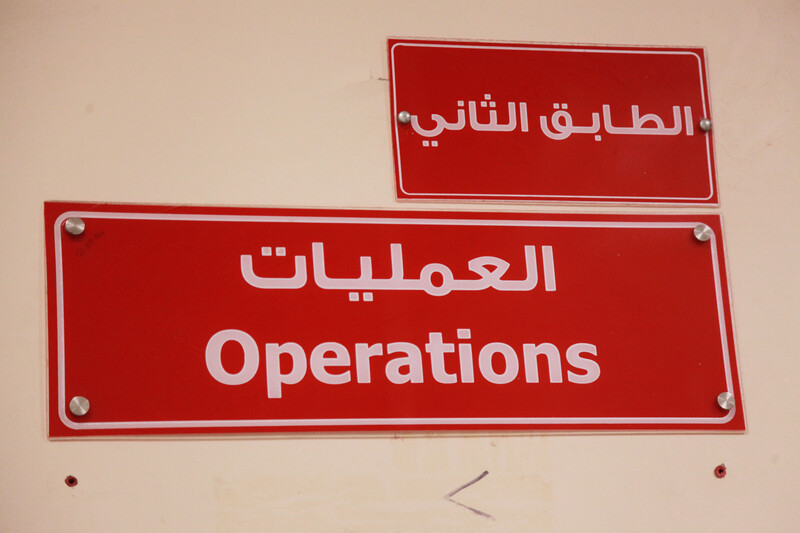 May was a horrific month in Gaza. Everyone was traumatized – and in many cases physically harmed – by a major Israeli attack which lasted 11 days.
Israel's cruelty toward Palestinians continued after a ceasefire came into effect – as the case of Yahya al-Ijla illustrates.
Yahya, 24, was injured in the head and chest during the May offensive.
He had gone to a grocery store near his home in the Shujaiya area of Gaza City. The shop was destroyed in an Israeli airstrike; Yahya was outside it at the time.
Following the offensive, his family sought authorization for travel to a hospital in the occupied West Bank city of Hebron. Yahya needed treatment which was unavailable in Gaza.
Based on conversations with doctors, his family believes that Yahya's life could have been saved, provided he underwent a successful operation.
The siege of Gaza – including requests to leave the territory for medical reasons – is managed by a labyrinthine bureaucracy.
Those seeking travel permits are first required to have a hospital referral approved by the Palestinian Authority. Israel's military occupation then decides whether or not to issue a travel permit.
The occupation controls the Erez checkpoint separating Gaza and Israel. Without the occupation's approval, receiving treatment in the West Bank or inside Israel is impossible.
Yahya's family went through all the procedures. Yet Israel refused to issue a travel permit, thereby preventing the recommended surgery from taking place.
In early June, Yahya died from his injuries in Gaza's al-Shifa hospital.
"The hardest feeling is being helpless, unable to save your son," said Yahya's father Basem.
"Sense of panic"
He is fully aware that many others in Gaza have had comparable experiences.
"Israel wants to punish everyone in Gaza – over two million people – and especially the injured. After the last war [in May], Israel wants to create a sense of panic so that people will think that the Israeli army is invincible and give up resistance and protest. Yahya was not the only patient to die [since the May attack]."
At least 260 Palestinians were killed in Gaza during the May attack. The official casualty statistics do not include medical patients who died in that period from conditions diagnosed before the attack began.
Omar al-Kurd was only 15 when he died on 19 May, less than 48 hours before the ceasefire took effect.
Omar had a brain tumor. His family repeatedly applied for permits so that he could travel for surgery that was unavailable in Gaza.
At first, Israel insisted that Omar could only travel if he was accompanied by someone outside the family.
More than 30 applications were then filed for a companion who was not part of Omar's family. All were rejected by the Israeli occupation.
The Palestinian Authority was also informed that Israel would not allow Omar travel as a patient, regardless of whether anyone accompanied him.
On 9 May, Omar was given an urgent referral to al-Ahli hospital in Hebron. The PA's health ministry agreed that it would cover his medical costs.
Despite the gravity of the situation, Israel denied him permission to travel.
Omar's father, Fakher, noted that Israel can use the political affiliation of families as an excuse not to grant travel permits.
"My son was a victim," Fakher said. "He was not guilty of anything. He fulfilled all the requirements [for a travel permit]. And he was young."
Basem Abu Jray from Al Mezan, a human rights group in Gaza, noted that patients referred to hospitals outside Gaza are "in dire need of treatment as they suffer from serious diseases."
Abu Jray is aware of five cases where medical patients died in May and June, having been blocked from traveling outside Gaza for treatment. Israel's "policies pose a threat to people's lives," he said.
Restrictions eased?
Sometimes, the only way that Palestinians can travel for treatment is after they have been given the go-ahead by Israel's judiciary.
Human rights activists in Gaza filed 20 petitions on behalf of Gaza's medical patients to the district court in Jerusalem during May and June.
Majd al-Ijla is a cousin of Yahya al-Ijla, the young man who died after being injured in an Israeli air strike. Majd was actually wounded during the same incident as his cousin in May.
Injured in the head and abdomen, Majd had to receive intensive care. He was put on a life support machine.
At the end of May, Majd was referred to al-Ahli hospital in Hebron.
When his family sought permission for him to be transported there in an ambulance, the Israeli authorities refused.
Israel would not relent until a Jerusalem court issued a document stating that the journey could go ahead. He was eventually allowed to travel in mid-June.
Israel imposed extreme restrictions on the movement of Gaza's people during March 2020. The restrictions – which meant that almost nobody was allowed through Erez – were presented as a response to the COVID-19 pandemic.
It was not until August of this year that Israel stated it was easing the restrictions, theoretically allowing medical patients to travel via Erez.
Israel has announced on previous occasions that it "eased" the blockade of Gaza. Such changes have proven no more than cosmetic and may have been designed to placate Western politicians.
They distracted, too, from how the entire blockade amounts to collective punishment of Gaza's population, something that is forbidden under international law.
The latest "easing" of the blockade has – at least so far – not made any difference to Nayef Ibrahim.
Aged 58, Ibrahim has a brain tumor.
He needs to travel outside Gaza for specialist care. Yet the Israeli authorities have refused to issue him with a permit.
Ibrahim – whose right leg was permanently damaged by a traffic accident 20 years ago – has also sought that a companion be allowed to accompany him.
He has submitted a list of 12 names of people willing to travel with him. Israel has rejected all 12.
Ibrahim has been receiving treatment at the European Hospital in the Khan Younis area of Gaza. While he was in that hospital during the May attack on Gaza, a patient in the neighboring bed died.
The patient had been denied permission to leave Gaza for treatment.
"It feels like we are being punished because we live in Gaza," Ibrahim said. "Israel wants to kill us by all means."
Ola Mousa is an artist and writer from Gaza.
Tags