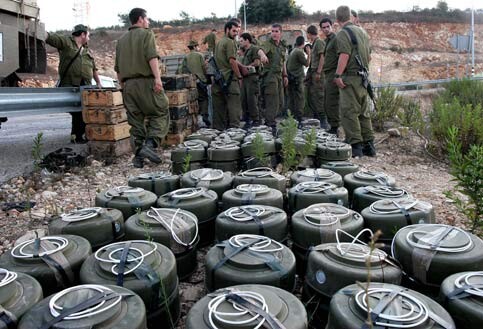 The Joint Oireachtas Committee on Foreign Affairs
Condemning-
The fact that over 600 civilians, including many children have died in Southern Lebanon and in Israel in recent weeks;
The damage done to civilian infrastructure in Lebanon on such a scale as to render over 750,000 people homeless;
The indiscriminate attack on a United Nations outpost in South Lebanon, involving the deaths of four UN Peacekeeping personnel;
Recognising the important role of Unifil and the Irish Defence Forces' contribution to that body;
Appalled at the most recent slaughter in Qana over the weekend just passed;
Affirming its belief that the taking of civilian life is never lawful;
Condemns the loss of life that is occurring in Israel and in Southern Lebanon;
Calls-
For an immediate ceasefire; for immediate support of initiatives along the lines of those set out by the Lebanese Prime Minister; including the sustained deployment of humanitarian relief to the people affected by the violence;
For Ireland to use its influence at United Nations level to call on the Security Council, and General Assembly, to give its support to such a resolution as would facilitate an immediate ceasefire in the region;
That Ireland raise at the next meeting of the EU Council of Ministers the implementation of sanctions on Israel under the terms of Article II of the Euromed Trade Agreement on grounds of human rights abuses;
That consideration be given to taking legal action against Israel for compensation for its killing of UN personnel and the civilian population and destruction of facilities;
Condemns the seizure of water resources by Israel in the region and urges the UN to establish a permanent specialized team to control and ensure the fair distribution of all water resources.
Further calls
For a rejection of militarism and a sustained engagement by the European Union and the UN on such a set of political proposals as would support the establishment of a viable contiguous Palestinian state, and would enable a true security to be provided for Israel based on accepted borders, and withdrawal from occupied territories;
For the International community to work for the demilitarisation of the region, and to engage in such talks with all of the states in the region as would enable a demilitarisation to take place and the basis for sustained peace and development to be created.
For the Irish Government to advocate at EU and UN level the establishment of an internationally sponsored Peace Process, with a permanent secretariat, to bring together all sides including Israel and the United States for negotiations. This process can build on existing peace efforts in the region such as the Road map. The Peace Process should have an eminent independent chair or chairs sponsored and funded by the UN and the Quartet and should be the instrument for agreeing a permanent political settlement which reaches the causes of the conflict.
Related Links