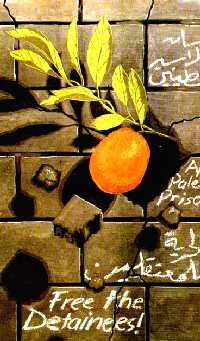 "Whereas recognition of the inherent dignity and of the equal and inalienable rights of all members of the human family is the foundation of freedom, justice and peace in the world."
With these words begins the Universal Declaration of Human Rights, adopted and proclaimed by the UN General Assembly on 10 December 1948, forming the foundation for the tools of protection of the individual's basic human rights. Yet, 54 years later, for many people in the world suffering from human rights abuses, the text of the document has become the cold comfort of words describing an ideal that has failed in protecting them. Despite the many achievements made by the Universal Declaration of Human Rights in ensuring the protection and respect of human rights, much work remains to be done to ensure the universality and implementation of the rights enshrined within it, and that violations do not occur in an environment of impunity.
On this day, the anniversary of the Universal Declaration of Human Rights, over 6000 Palestinians languish in Israeli prisons, detained under arbitrary and unjust military regulations, interrogated through torture, and living in subhuman conditions of detention in the various military detention camps both in the Occupied Palestinian Territories, as well as those located illegally within Israel. Since the beginning of this current Intifada alone, over 15,000 Palestinians have been detained by the Israeli military. Approximately 10% of those detained have been children under the age of 18. At least 340 of those children remain in detention today.
Article 5 of the declaration states that "No one shall be subjected to torture or cruel, inhuman or degrading treatment or punishment". Yet, Israel consistently uses various forms of torture and cruel, inhuman or degrading treatment during the arrest, detention and interrogation of
Palestinian detainees. Despite a landmark Israeli High Court Case in 1999 banning in 'most instances' the use of torture, Palestinian detainees continue to be subjected to physical and psychological torture during interrogation, including sleep deprivation, food deprivation, incommunicado detention, position abuse, tightening of plastic cuffs, beatings, exposure to extreme temperatures, prolonged and continuous exposure to light, solitary confinement, confinement within collaborator cells, threats of harm to self and family, and threats of deportation and house demolition. Although instances of this form of torture were significantly reduced directly after the Israeli High Court ruling, the systematic use of torture has dramatically increased since the beginning of the current Intifada. Israel is one of the only countries in the world to have legalized the use of torture within its judicial system, and continues today to violate one of the fundamental principles of the declaration with impunity for either the state or the individuals that carry out this form of abuse.
Article 7 of the Universal Declaration of Human Rights states "All are equal before the law and are entitled without any discrimination to equal protection of the law. All are entitled to equal protection against any discrimination in violation of the Declaration and against any incitement to such discrimination." Article 9 goes further to state "No one shall be subjected to arbitrary arrest, detention or exile".
The Occupied Palestinian Territories are governed by over 1500 military regulations issued by the Israeli Military Commander of the area, differing significantly from Israeli law in force within Israel's 1948 borders. These regulations govern every aspect of a Palestinian's life under occupation. Palestinians detained under these military orders are tried within military tribunals, often without a judge presiding, but rather a military official that may have had some legal training in the past. Military regulations also allow for the detention of Palestinians for up to 26 days without offering a reason for arrest, allowing a lawyer to meet with detainees, informing family of the location of the detainee, or the detainee being brought before a judge. After or within this period, the person is sent to an interrogation center (which can last for up to 180 days), placed in administrative detention, or held in custody awaiting a charge sheet and trial.
In particular, the use of administrative detention, detention without charge or trial for extended periods of time, has become a widely used form of collective punishment used by the Israeli military. Detainees face charges based on secret evidence prepared by the Israeli General Security services, leaving very little opportunity for lawyers and detainees to offer an adequate defense. There are currently over 1000 Palestinians in administrative detention, held under administrative detention orders that range between 2 to 6 months, and which are indefinitely renewable.
The above offers a brief glimpse of the violations of basic human rights that Palestinians encounter on a daily basis. It is but a small example of the degradation of the Universal Declaration of Human Rights, which forms the backbone of respect for human dignity and security. The protection of these rights is non-negotiable and has been enshrined in international law and its various instruments. Yet consistently and systematically these rights are denied and abused on a daily basis, allowing states to renege on their commitments to these basic principles, and to implement laws and practices that directly contradict basic human rights. This must come to an end.
Addameer today remembers all those Palestinians arbitrarily denied their liberty, living in subhuman conditions, submitted to torture and cruel, inhuman and degrading treatment, and remembers their families who endure the daily tribulations of such abuse of human rights. Addameer remembers all those throughout the world who suffer at the hands of indignity and injustice, denied their basic human rights daily, and stands in solidarity with their struggle against such oppression. However, to remember cannot be enough if these rights go on being violated everyday throughout the world. With remembrance and recognition of unjust suffering, we must also act as catalysts for change, reinvigorating the words of the Universal Declaration of Human Rights to reflect the reality on the ground. We as
an international community must ensure that the words of this important document do not merely remain words of an ideal situation, but are reflected in our acts as individuals, as community leaders, as workers, as organizations, as law enforcers, as religious leaders, and as state leaders. The words must be enforced and implemented in order for the text as a whole to offer the protection and dignity of the human being that it promises to secure.
Where there is no freedom, no dignity, no justice, no equality, no security, there can be no peace. It is only until these fundamental rights are ensured, can peace become a reality, not only within the Occupied Palestinian Territories, but also throughout the world. Our consciences must demand no less than this.
ADDAMEER - Prisoners' Support and Human Rights Association, PO Box: 17338, Jerusalem, Ramallah, West Bank, Tel: +972-2-2960446 Fax: +972-2-2960447, E-mail: addameer@planet.edu, web: www.addameer.org