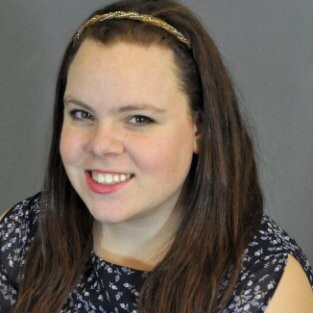 The president of Hillel at Muhlenberg College in Pennsylvania has resigned in protest over the national organization's attempts to censor veteran civil rights activists critical of Israel.
Caroline Dorn accused Hillel, a nationwide network of campus centers for Jewish students, of failing to respect its stated commitment to political pluralism.
Dorn stepped down as the group's president at the liberal arts college after Hillel blocked her from holding an event featuring Jews who had campaigned against racial segregation in the US.
Hillel's "standards of partnership" suggest it supports political pluralism. Yet the same guidelines have been invoked to stop speakers critical of Israel from taking part in Hillel's events.
Speaking to The Electronic Intifada, Dorn said that such restrictions meant that Hillel was not respecting the full spectrum of views held by Jewish students.
"My hands were tied"
"I didn't feel represented, and I was the president," she said. "There were students at my school who didn't feel that they were represented, and that their political views weren't welcome, and I felt that my hands were tied when I tried to bring in programming that would better represent their needs as Jewish students."
Dorn had wanted Hillel to host a talk in her college by Dorothy Zellner, Ira Grupper, Larry Rubin and Mark Levy. These Jewish activists had been involved with the civil rights movement in the 1960s.
Three of them were part of the Student Nonviolent Coordinating Committee, which organized many sit-ins and "freedom rides" against racism, as well as staunchly opposing the US war on Vietnam.
A visit by the four activists to Muhlenberg College did go ahead on 26 March, yet Hillel refused to endorse the event.
The activists are using a speaking tour to draw parallels between segregation in the US and Israel's apartheid system.
According to Dorn, Jews who support the Palestinian call for boycott, divestment and sanctions (BDS) against Israel should be just as welcome at Hillel events as those who belong to the Zionist lobby.
"While I don't personally support BDS, a Jew who supports BDS is still a Jew, and therefore should have a place in Hillel and be allowed to speak about their views as openly as someone who attends an AIPAC conference paid for by Hillel," she said, referring to the American Israel Public Affairs Committee.
Right-wing agenda
While Hillel claims to support "political pluralism," it has forbidden its chapters from hosting speakers who question Israel's self-declared status as a "Jewish and democratic state" or who call for a boycott of Israeli goods and institutions.
Hillel has tried to deny platforms to Zellner, Grupper, Rubin and Levy elsewhere.
Earlier in March, Tracy Turoff, Hillel International's vice-president, sent both the Hillel chapter at Swarthmore College, also in Pennsylvania, and the university's administrators a threatening letter. Turoff warned of legal action if a meeting with those four activists and similar events with Palestine solidarity campaigners took place.
"I think neutrality would be a good way to go," Dorn said. "If they're claiming to represent all Jews, there's no reason for the international organization to have a political stance. As it stands, Hillel does not support political pluralism, but seems to have a right-wing agenda hidden amongst the buzzword 'pluralism.'"
Ben Norton is a freelance writer and journalist. His website is BenNorton.com. Twitter: @BenjaminNorton
Tags