In honor of the New York Arab-American Comedy Festival, which recently completed it's Los Angeles debut this week to sold out crowds, BNN offers a "Graphic of the Day" inspired by the short comedic piece, Browntown, written by Sam Younis.
Browntown is a satirical comedy that explores the issue of cultural stereotyping from the point of view of three brown-skinned actors at an audition for a less-than-original tv-movie, The Color of Terror. What will Omar, Malek, and Vijay do when put to the test? Learn how far each actor is willing to go to get the role. Who are the hijackers and who are the hostages in the entertainment industry?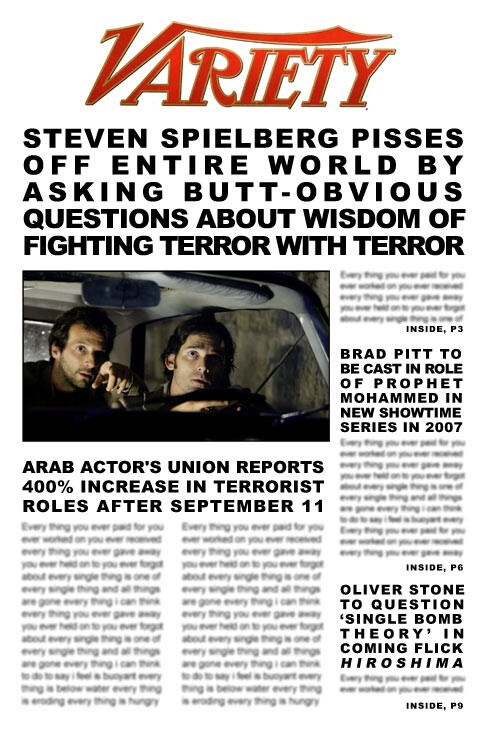 Graphic of the Day is a
BNN
feature which offers a graphic on a day, and calls it "Graphic of the Day". It is very similar to our "Photo of the Day" feature. This is not to imply that this is a regular feature, nor that this graphic is truly the mother of all graphics for the day in question. Usual disclaimers apply.
Graphic created by nigelparry.net