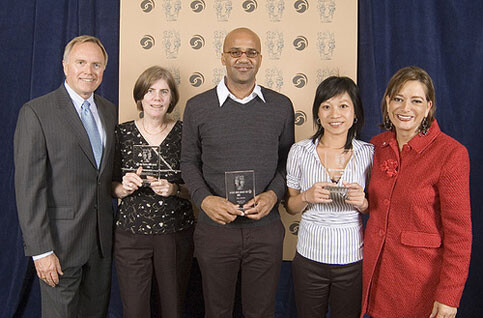 BRATTLEBORO
— Award-winning journalist and photographer Mohammed Omer, on a speaking tour of the United States, spoke before a large audience at the Center Congregational Church in Brattleboro on Nov. 29. Omer shared his experiences in Gaza and why journalism was his calling.
Omer, 22, was born and raised in the Rafah refugee camp, in the southern Gaza Strip near the Egyptian border. The oldest of eight children, Mohammed began working to support his family at age six when his father was in an Israeli prison. In time, he landed a job at a backpack factory and since then has built an impressive resume as a translator, journalist, and program coordinator.
At 17, he began translating for Global Exchange delegations to Gaza, traveling dignitaries, and foreign reporters. At 18, he began writing regularly for the international media and Omer's works can now be found in dozens of newspapers and magazines worldwide such as the Vermont Guardian, The Washington Report on Middle East Affairs, ArtVoice Weekly, the online magazine Electronic Intifada, and Norwegian and Swedish dailies. He was honored by New American Media as the "Best Youth Voice" for 2006.
The Guardian caught up with Omer after the event to talk about his journey.
VG: What was it that brought you to journalism and photography?
Omer: First of all, life forced me to be a journalist. Mainly I was not intended to be a journalist. I wasn't dreaming of my life to be one.
VG: What was the spark that led to your calling?
Omer: Seeing the [Palestinian] houses being demolished. Seeing the children being killed. Seeing people being slaughtered and there was no coverage. People have no clue. People don't understand. Even within Palestine people do not understand the beginning of the Intifada. People did not know what is happening there. You would not know what the shelling and what the bombing is all about. So I had to switch my dreams of being a translator for the International Red Cross since I was at the age of six. I was training to be one and then I changed because I wanted to show the truth of the world to make people understand what's going on.
VG: What is your goal in coming to the United States?
Omer: Well, my goal is to build a bridge of understanding between both American and Palestinian people. And this is mainly to make people understand the reality of the situation and to present something they have not seen before and to show the fact that they don't know about the Middle East, what the conflict in Palestine is all about, and the Israeli crimes committed against humanity every single day. So this is my most important thing.
VG: Have you considered other avenues to get your message out?
Omer: Um, I'll give you an example of what I'm doing. I guess you could call it The Tears of Minors: Gaza Under Israeli Occupation, and I'm hoping I can finish it by the coming September. I'm hoping to show it as a film. I'm also considering an opportunity of making a more comprehensive website or network for all over … with individual work not only by me, but to find others like me who can do website work and can publish photos from all over Palestine, West Bank, and Gaza so we can show more stories, features, and photos. I'm sure it will need funds because this is not an easy issue. I hope I will be able to succeed. But in spite of that, I am doing a lot of radio interviews; I'm reporting for BBC Scotland and BBC most of the time. I'm doing this tour as well.
VG: I know that our newly-elected Congressman Peter Welch declined an invitation to appear tonight. If there was anything you could tell him, what would it be?
Omer: I'm here mainly to make a bridge of understanding and to make this part of the bridge and to build it and so we can understand each other more closely. Because we cannot make someone speak for us and this is the time for us to make the world understand the conflict and to make the world aware of what we are facing every single day. In addition to that, I was also hoping also to meet with him [Peter Welch] and maybe let him see the video and the photos and to show the suffering so that can tell people that they can put pressure on the government, try talking to them, and spread the word out. And [most of all] to show all this injustice in Palestine. I'm very sorry that I was not able to meet with him. I would have loved to have the opportunity to meet him, and sadly I will not.
VG: What is the most important thing you think Vermonters can do to raise awareness about the situation in Palestine? What would you recommend?
Omer: I would want people to contact their senators. To tell them the situation in Gaza. To put pressure on the media to cover the whole situation regarding the conflict and what's going on there every single day and to make people put pressure on the U.S. government to stop supporting Israel and to crack down on Israel. To put pressure on them to stop attacks. To make Israel respect international laws, and to make Israel respect the Human Rights Conventions including the Geneva Conventions, which they are not respecting at all. There are prisoner's rights, children's rights, and they should all be respected. And to make Israel leave the areas around the borders and to back off and provide freedom for all people. I would add also them to support the United States to support Palestinians in the infrastructure and rebuild their society.
Related Links