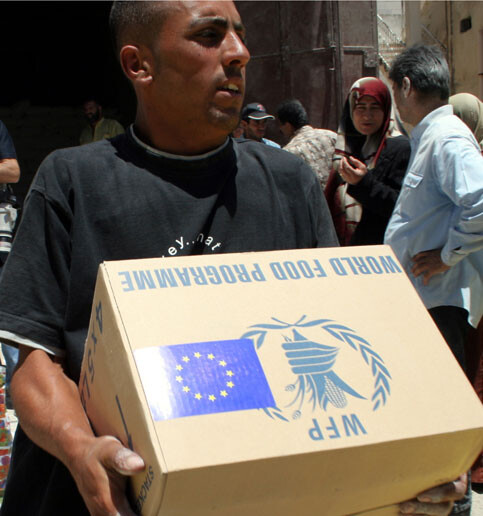 15 September 2006 - Palestinians face major difficulties in Gaza, including shortages of food and a crippled fishing industry because of the continued conflict with Israel, the United Nations food agency warned today, as it distributes aid to almost a quarter of a million of those most in need.
"Gaza's food security remains an issue of serious concern, the World Food Programme (WFP) says. Naval restrictions continue to block all boats from fishing off-shore, crippling the fishing industry," UN spokesman Marie Okabe told reporters in New York.
"Furthermore, Gaza's agricultural markets continue to suffer from access restrictions. WFP is distributing food to 220,000 of the most vulnerable people among Gaza's non-refugee population."
Also on the humanitarian front, the UN Children's Fund (UNICEF) has delivered five water tankers to municipalities in Gaza with damaged water networks, and also stepped up support for vaccination services in the northern West Bank, she added.
Secretary-General Kofi Annan said on Wednesday that following an agreement between Palestinian President Mahmoud Abbas and Hamas on forming a unity Government, the diplomatic Quartet on the Middle East, which includes the UN, will meet next week to discuss these developments and possible ways to provide humanitarian assistance to the occupied territory.
International donors have baulked at funding the Hamas-led Palestinian Government because it has yet to renounce violence and the continuing conflict with Israel has led to what Mr. Annan described as a "very desperate and serious situation" in the occupied territory.
The diplomatic Quartet on the Middle East - comprising the UN, United States, European Union (EU) and the Russian Federation - are sponsoring the Road Map plan for a two-State solution, with Israel and Palestine living side by side in peace, however Mr. Annan has lamented its lack of progress.
Over the past few months there have been several high-level UN meetings on the worsening plight of the Palestinians in the occupied territory and last week a UN conference of Civil Society in Support of the Palestinian People adopted a plan of action aimed at addressing their plight.
Related Links