When 8-year-old Thaer Jouda left Gaza for urgently needed medical care in Germany last October, he did not know that his mother and four of his brothers and sisters were dead.
In the late afternoon of 24 August 2014, Thaer was with most of his family in their courtyard in Jabaliya, a town in northern Gaza, when a drone fired a missile directly at the seated group. It was just two days before the ceasefire that ended Israel's 51-day assault on Gaza.
Issam and Rahaf Jouda, Thaer's father and 11-year-old sister, were inside the house when the missile hit. Issam rushed outside and found the dismembered bodies of his wife Rawiya, daughters Tasnim and Raghida and sons Muhammad and Usama. Only Thaer had survived.
Nearly destroyed
But barely. Thaer's little body was nearly destroyed: the bones of his arms were shattered, his left leg severed from his body and his face severely burned.
"Just a few seconds separated the whole family," Issam recently told The Electronic Intifada. "In just a few seconds everything changed."
Thaer was rushed to al-Shifa hospital in Gaza City and soon after transferred to Germany, where he underwent 17 surgeries. Thaer's first passport photo was taken immediately after he was injured; his eyes are closed and shrapnel lacerations mark his face. He remained in Germany for 10 months, speaking to his father by phone. Issam waited six months to tell Thaer what had happened to his mother and siblings.
Return
The Electronic Intifada met Thaer and Issam Jouda in their home a few days after the boy returned from Germany.
The walls of the Jouda house, once blackened by the strike, have a fresh coat of paint and a metal pipe is planted in the spot where Thaer's mother and siblings were killed. The courtyard is decorated with posters of Thaer, who is exhausted from speaking to the Palestinian press in Gaza. He doesn't want to talk about losing his mother.
Photography by Ezz Zanoun, a freelance photographer based in the Gaza Strip. Reportage by Charlotte Silver, a journalist based in San Francisco.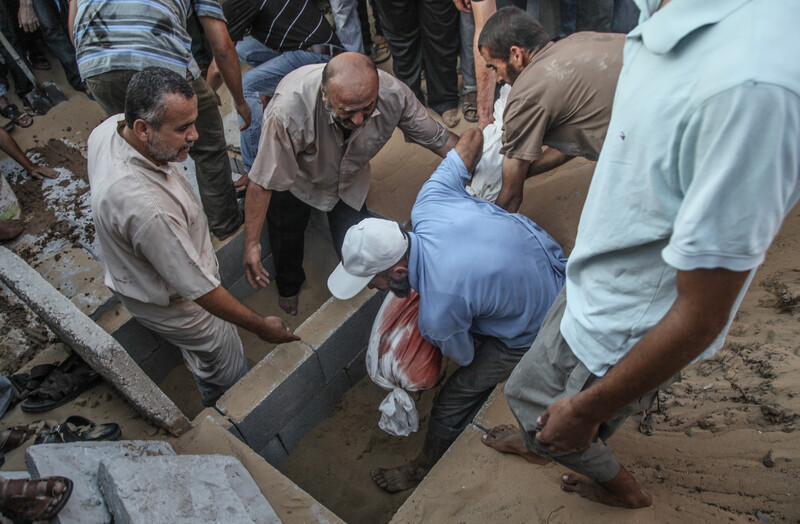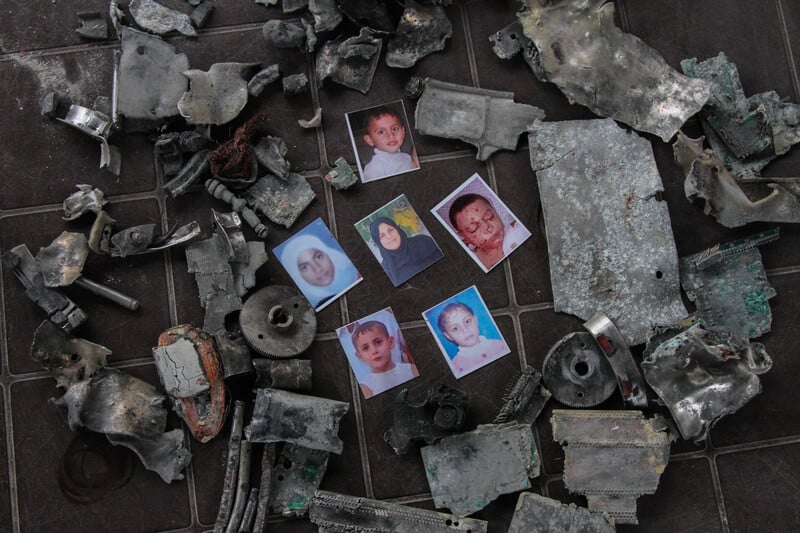 Tags