PALESTINIAN PRESIDENTIAL ELECTIONS' INDELIBLE INK, WHICH IS SUPPOSED TO PREVENT DOUBLE VOTING, IS EASILY REMOVED WITH SALIVA OR WATER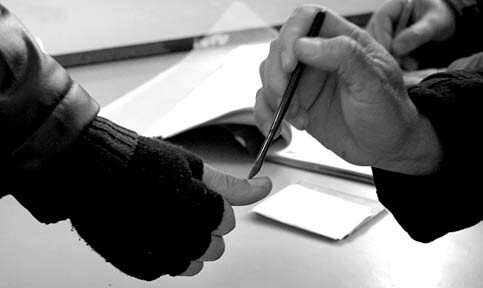 9 January 2005, 9:18 a.m. local time — Palestinian presidential candidate Dr. Mustafa Barghouthi has just found out from contacts in Gaza and three voting centers in the West Bank that the indelible ink with which all who have cast their ballots are marked in order to ensure that they only vote once, and to ensure no double voting, can in fact be wiped out with saliva or washing.
This can only mean that the indelible ink in these centers must have been replaced with removable ink, and the situation sheds serious doubt on the fairness, accuracy and legitimacy of the election process.
Dr. Barghouthi has already informed the Central Elections Commission about this drastic interference with the fairness of the election process.
We call for the immediate halting of the election process until this problem is fixed, and in order to determine the number of votes that have already been taken using the wrong ink so as to assess the size and scope of the problem.
Editor's Note, 4:34PM CST: Arjan El Fassed, an EI founder and accredited Palestinian election monitor, reported to EI that out of 14 polling stations he visited during election day in Gaza, 2 or 3 had similar ink problems as described above. Ink at the remainder of the polling stations was indeed indelible. It is unclear at this time how widespread this irregularity was.
Related Links
Dr. Mustafa Barghouthi campaign website - English

&

Arabic