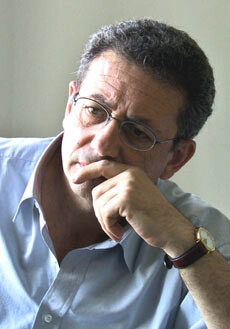 Palestinian Central Election Commission unable to respond to Dr. Mustafa Barghouthi's formal complaint of last-minute illegal changes in Palestinian presidential election regulations.
Forty-six members of the Palestinian Election Commission resign protesting the pressures and threats leading to these violations.
On January 15 2005, forty-six Palestinian Election Commission staff members resigned in protest of pressures placed on the Commission to abruptly change voting procedures during the January 9th 2005 presidential poll. Such pressures were allegedly exerted upon the Commission by Mahmoud Abbas's campaign and intelligence officials, forcing the Commission to change the regulations under duress. These changes led to a decrease in the percentage of votes for Dr. Mustafa Barghouthi and an increase for Mahmoud Abbas (Abu Mazin).
According to the Associated Press report of January 15th, Baha al-Bakri, a senior member of the commission reported: "we were visited by senior officials from Abu Mazen's campaign, and we were pressured to change procedures on elections day".
Another senior member of the commission, Mr. Ammar Dwaik, also reported: " I was personally threatened and pressured… I am therefore announcing my resignation publicly, so that everyone knows that in the upcoming legislative election, this could happen again".
These events explain the inability of the Central Election Commission to respond to Dr. Mustafa Barghouthi's Campaign complaint. The formal complaint was lodged on the evening of January 9th as voting irregularities and sudden and illegal changes in the regulations took place.
Dr. Mustafa Barghouthi's campaign maintains that these actions are a clear violation of the democratic process, and places the ultimate responsibility for such illegal actions on the Palestinian Legislative Council's decision to use the Civil Registry instead of the Elections Registry for voting purposes.
Dr. Barghouthi calls on all Palestinian political and social forces to work to ensure that such violations and illegal changes in regulations do not occur again in the upcoming Legislative Council and municipal elections.
Related Links
Dr. Mustafa Barghouthi campaign website - English

&

Arabic