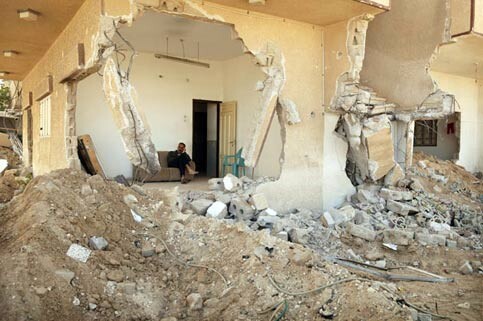 BRUSSELS
— The European Commission has allocated €1.35 million for victims of house demolitions in Rafah, in the south of the Gaza Strip. More than 10,000 people whose houses were destroyed or damaged during the Israeli army incursions last May and June will be provided with temporary accommodation pending permanent re-housing. They will also receive cash assistance to replace household goods and belongings that were lost in the rubble.
Part of the funds will be used to repair shelters housing some 2,000 people as well as key public infrastructure that was damaged during the incursions in Rafah. Water supply networks, sewage systems, and two schools will be rehabilitated. The grant, channelled through the Commission's Humanitarian Aid Office (ECHO), is directed to the United Nations Relief and Works Agency for Palestine Refugees (UNRWA).
Commenting on the decision, Commissioner for Development and Humanitarian Aid, Poul Nielson, said: "These funds do not absolve the occupying power of its responsibilities to uphold international humanitarian law. The Israeli authorities must take urgent action to alleviate the suffering of the population in the occupied territories, where the humanitarian situation has alarmingly deteriorated over the past years." He added: "As reiterated by the European Union and the United Nations, house demolitions are disproportionate acts that contravene international humanitarian law, in particular the Fourth Geneva Convention, and show a reckless disregard for the lives of civilians".
Last May's incursions into Rafah, during which 3,800 people were made homeless, were larger in scale than at any other time since the start of the second Intifada in September 2000. Over the past four years, more than 22,000 people had their houses demolished by Israeli military bulldozers in the Gaza Strip, of whom more than 15,000 live in Rafah.
After an initial €1 million grant allocated last March, this is the second time this year that the European Commission provides aid, through UNRWA, to victims of house demolitions in the Gaza Strip. Support by ECHO to the population in the West Bank and Gaza and to Palestinian refugees in neighbouring countries amounts to €148 million since September 2000, making the European Commission one of the largest donors of humanitarian aid to the Palestinians.
Related Links