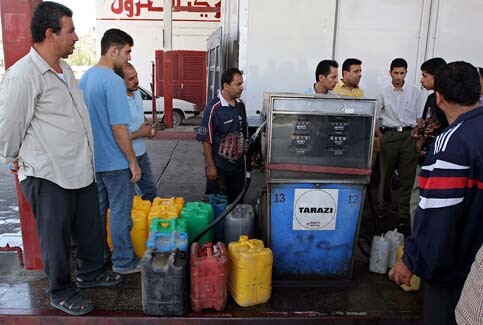 PCHR
calls upon the international community, represented by governments and international governmental and nongovernmental organizations, to immediately intervene and force Israeli Occupation Forces (
IOF
) to respect International Humanitarian Law and International Human Rights Law. The Centre requests that these parties pressure
IOF
to put an end to the plight of more than 3,000 Palestinians (including dozens of medical patients), who are currently stranded on the Egyptian side of Rafah International Crossing. In addition, hundreds of travelers trying to enter Gaza in order to visit relatives have been forced to stay in Egyptian cities due to the
IOF
closure of Rafah Crossing since Sunday, 25 June 2006.
PCHR
calls upon the High Contracting Parties of the Fourth Geneva Convention to immediately act ensure the safe return of these Palestinians, who had left the Gaza Strip before the closure, to their homes.
According to information gathered by PCHR, the number of Palestinians stuck in Egypt is more than 3,000. Most of them have been forced to stay in different cities including Cairo, El-Arish and the town of Rafah on the Egyptian side of the border. These Palestinians had traveled to Egypt or through Egypt to other destinations for the purposes of medical treatment, education, visiting relatives or work. In addition, scores of expatriate Palestinian families living in the Gulf States, who had traveled to Rafah Crossing to spend the summer in Gaza, were forced to return to the Gulf.
Furthermore, more than 400 Palestinians, mostly medical patients, are stuck in the waiting lounge at the Egyptian side of Rafah Crossing. They are enduring extremely difficult conditions due to the hot weather and lack of adequate services and facilities, especially for medical patients. These patients were returning to Gaza after undergoing medical treatment abroad, including surgery. Some of the patients have undergone heart surgery, ophthalmic surgery or orthopedic surgery. Such patients require special facilities that are not available at the border.
Travelers stuck at the border are also suffering from depleted financial resources and the inability to cope with the expense of being stuck outside longer than expected. They rely on assistance provided by the Egyptian Red Cross. They are deprived of services required to meet their basic needs, especially for women, children and the elderly. Furthermore, they are being forcibly separated from their families in the Gaza Strip.
PCHR calls upon the international community, especially the High Contracting Parties of the Fourth Geneva Convention, to pressure IOF to relieve the humanitarian suffering of these Gaza Strip residents. Action should be taken to ensure that IOF reopen Rafah International Crossing Point in order to facilitate the return of these people to their homes, families, and medical facilities. The complete closure and restriction of movement is a violation of International Humanitarian Law. PCHR calls upon the international community and humanitarian organizations to ensure that the Israeli government fulfills its duties under the Fourth Geneva Convention.
The Palestinian Centre for Human Rights (PCHR) is an independent legal body based in Gaza City dedicated to protecting human rights, promoting the rule of law and upholding democratic principles in the Occupied Palestinian Territory. It holds Special Consultative Status with the Economic and Social Council (ECOSOC) of the United Nations and is an affiliate of the International Commission of Jurists, the Fédération Internationale des Ligues des Droits de l'Homme (FIDH), and the Euro-Mediterranean Human Rights Network. PCHR is a recipient of the 1996 French Republic Award for Human Rights.
Related Links