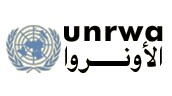 The United Nations Relief and Works Agency for Palestine Refugees has been asked by its major donors at a meeting in Amman today to detail the funds that are being diverted from its humanitarian aid work because of the Israeli security regime in Gaza and the West Bank.
At a meeting of donors and host governments in Amman today UNRWA revealed that the Agency has paid over $2.5 million - of what should be a purely humanitarian budget - in additional port and storage charges because of the security regime imposed by the Israeli authorities.
Charges imposed by Israel for search procedures come on top of heavy losses caused by the movement restrictions that have stopped staff reaching their places of work since the start of the Intifada in September 2000. The Agency has also been forced to spend hundreds of thousands more on repairs to its buildings that have been damaged during military operations. UNRWA recently submitted a claim for $535,000 in compensation to the Israeli government just to cover the cost of building damage.
The UN Agency told its donors that it lost 72,000 teacher-work days during the 2001-2002 academic year because of movement restrictions imposed on its staff. Additionally, in the first eight months of this year, the Agency lost 11,000 staff workdays at its health clinics. UNRWA has tried to redeploy staff so that they work close to their homes and avoid checkpoints and yet its 34 health clinics in the West Bank cumulatively lost 340 treatment days between January and August this year.
The Agency's donors, who are on track to provide it with over $270 million in funding this year, expressed particular concern that many of the Agency's schools have already lost up to 15 days teaching since the start of the new academic year on August 31st.
UNRWA has incurred further costs because closures have forced it to accomodate staff in hotels when they become trapped by curfews. Sometimes security procedures mean it has to employ commercial haulage firms rather than use its own truck fleet.
Mr Peter Hansen, UNRWA's Commissioner-General, told the meeting: "What we find unreasonable and unique are charges levied by Israel for searching consignments of food and medicine destined for the occupied Palestinian territory. This amounts to a tax on humanitarian aid. This is just one of the many issues we have raised with the Israeli authorities in our ongoing dialogue aimed at improving the Agency's humanitarian access."