FIRST ANNIVERSARY OF AMERICAN PEACE ACTIVIST'S DEATH IN PALESTINIAN TERRITORIES ON 16 MARCH 2004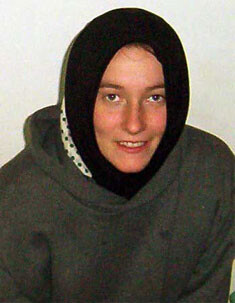 (Washington, D.C., 3/12/2004) - As Israel's construction of the "wall" has renewed debate in the United States on impediments to peace in the region, Washington
DC
peace activists are organizing a memorial on March 16, 2004 to bring Israel's Occupation to the forefront of American public consciousness. March 16 will mark one year since the first American peace activist was killed in the Occupation. Hence, event organizers, who represent over 20 national and local organizations, will hold a memorial for Rachel Corrie, as a timely issue in the debate on
U.S.
policy towards the Middle East. Rachel Corrie was killed on March 16, 2003 when an Israeli soldier ran over her with a
US
-made Caterpillar
D9
bulldozer, as she tried to nonviolently prevent the demolition of a Palestinian home. Since September 2000, Israel has fully or partially demolished
more than 14,000 Palestinian homes
.
The memorial will serve to honor Rachel's courage and commitment to nonviolent resistance as well as to remind the American public of the Occupation's costs to Palestinians and Americans alike. As donors of U.S. foreign aid to the state of Israel, American taxpayers have a direct stake in Israel's actions in the occupied Palestinian Territories, which have cost Palestinian, Israeli and American lives. In addition, event organizers will bring attention to other parties that are responsible for Rachel's death and the perpetuation of the illegal Occupation. Therefore, the memorial will begin with a rally at 4 p.m. at the offices of Caterpillar, Inc., which manufactures and supplies Israel with the equipment it uses to continue its policy of indiscriminate and collective punishment against innocent civilians. Rally participants will also call on the US government to undertake a full, fair, and expeditious investigation into the death of Rachel Corrie to ensure that this type of incident does not happen again.
The memorial will conclude with a vigil at Farragut Park at 6 p.m., which will last until 7 p.m. Some event speakers include IDF refuseniks, a witness at the scene of Rachel's murder, and prominent international peace activists. Organizations sponsoring this event include Jewish, Palestinian, civil rights, human rights, religious and student organizations.
"Rachel was defending fundamental human values such as freedom, dignity, and the right to life, liberty, and the pursuit of happiness. Yet a year following her death, the US Government has done nothing to bring those responsible for this tragedy to justice," said event organizer Rima Mutreja.
When?
Tuesday, March 16th 2004
Rally: 4:00pm - 5:45pm
March: 5:45pm
Vigil: 6:00pm - 7:00pm
Where?
Rally: Caterpillar Inc., 818 Connecticut Avenue, NW Washington, DC.
March: From Caterpillar Inc. to Farragut Park (17th and K St)
"I really can't believe that something like this can happen in the world without a bigger outcry about it."

— Rachel Corrie, several days before her death
Sponsors
Al-Awda DC, American Arab Anti-Discrimination Committee- Washington DC Area Chapter, Council on American Islamic Relations-MD, Council for the National Interest, DAWN, DC Council of the Muslim Students Association (MSA), Islamic Alliance for Justice, Jews for Peace in Palestine and Israel, MSA-GW, MSA-GU, MSA of the US and Canada, Network of Arab American Professionals, Palestine Media Watch, Partners for Peace, Solidarity International, Students for Justice in Palestine at American University - George Washington University - Georgetown University - University of Maryland, SUSTAIN, The Palestine Center, Washington Interfaith Alliance for Middle East Peace, and Women in Black DC.
For more information about this event, please contact:
Jamilah Shami
American Arab Anti-Discrimination Committee-Washington DC Area, President
Cell: 703-628-4186
Hadia Mubarak
Muslim Students Association National, PATF Vice Chair
Cell: 202-213-7608
Mark Lance
SUSTAIN, Co-Founder
Cell: 202-425-0512
Rima Mutreja
Palestine Media Watch National Campus Coordinator
Cell: 202-468-1458
Related Links