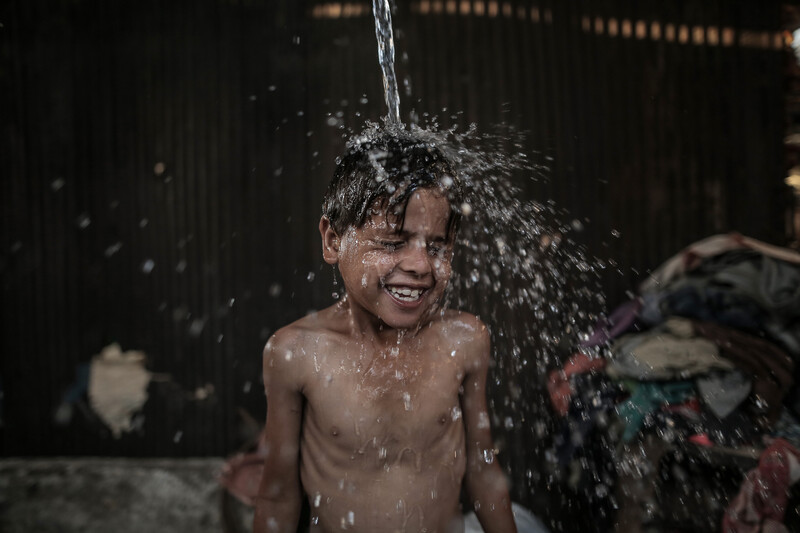 In Gaza, we call them the "blockade years."
For the past 13 years, more than two million people in the Gaza Strip have suffered constant electricity cuts because of Israel's suffocating siege that has drastically limited the supply of fuel and seen the only power station here fall into disrepair.
The effect is most acutely felt in the summer heat, when there is insufficient ventilation and cooling facilities to deal with temperatures that are easily in the 30s celsius/high 80s fahrenheit.
People find ways to cope. The beach, especially in the evening, is a favored destination.
The streets also come alive as the sun starts to sink. That is when vendors know they can hope for some sales, even from impoverished customers, as the oppressive heat finally gives way.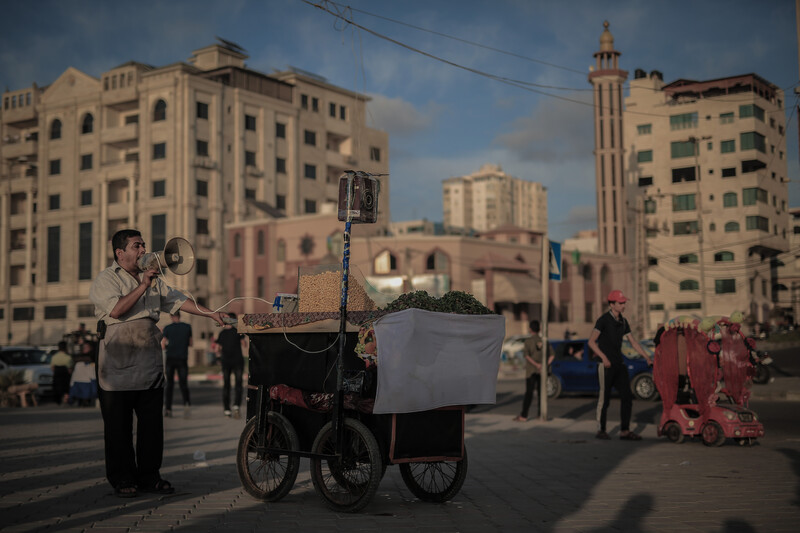 But it is during the day that people have to be creative. Salwa Abu Nimer, 37, from Khan Younis in the southern Gaza Strip, sprays the walls of her house with water, every hour, for the sake of her seven children who cannot bear the high temperatures.
"I have children who can't stand this intense heat and they always ask me about the electricity. They are tired of this difficult life. I try to ease their discomfort by spraying the walls of the house with water," she said.
Water is not always available in a household where no one has a regular job. But the relief from the heat makes this splashing necessary, even if water is then scarce for a day or two. It is the only option to cool down.
When there is no water at home, Raghad, 11, goes to fill water containers, sometimes from neighbors, sometimes she has to walk an hour to find a supply. She pours water over her younger sisters and brothers who struggle with the high temperatures.
"My little sister can't stand the heat and asks me to put water on her head until she feels her body cool down a bit," she told The Electronic Intifada.
It's also fun. The kids play with the water and for a moment, at least, they feel some relief.
Ismail al-Atrash, 35, sees his children struggling to sleep at night because of the intense heat. When the electricity is cut, he says his home in Khan Younis is like an oven. To cool the interior at night, he sprinkles the floors and walls.
"I have a child who is very sick due to the heat," said al-Atrash, who occasionally secures work transporting goods on a donkey cart. "There are red spots everywhere on his body. Every evening I spray the walls with water. I think it is the only way to avoid living in a bonfire."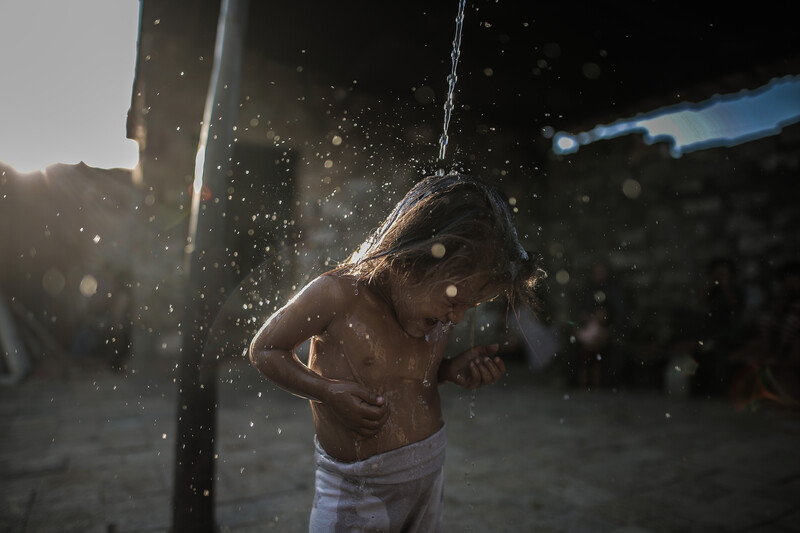 But water is at a premium in Gaza. In 2018, Israel allowed more fuel in and, combined with electricity purchased from Israel, this means Palestinians in Gaza now have an average of 10-15 hours of electricity a day.
This is an improvement and has allowed greater access to water and sanitation in the impoverished coastal strip.
But a staggering 97 percent of Gaza's piped water is unfit for human consumption, while 26 percent of all illnesses in Gaza is caused by contaminated water.
With Gaza's aquifer near depletion because of over extraction, water and electricity scarcity, combined with the Israeli ban on imports of materials to rebuild Gaza, are the main reasons why a 2012 UN report warned that Gaza could become uninhabitable this year.
"We may not have water for three days," said Samer al-Atrash, the spouse of Ismail. "We continue to suffer between the power cuts and the lack of water. We deserve to live a better life."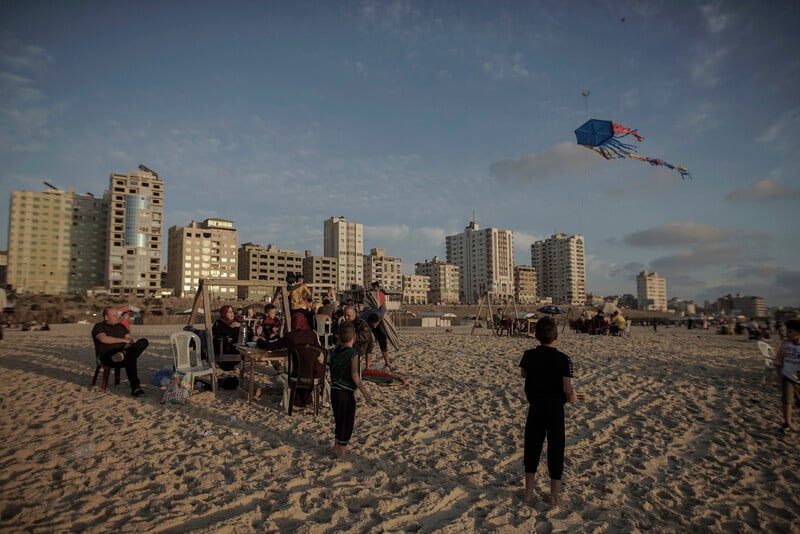 Scorching summer temperatures, the lack of electricity and water, certainly makes Gaza feel unlivable on some particularly hot afternoons.
"I don't think that there is anyone in the world who can afford to spend the summer without electricity or sufficient water," said Suad Zarai, 55, who sits outside her home in Khan Younis all day with her children in a bid to keep them cool. "We have to live with almost nothing, and we may die at any time."
Ruwaida Amer is a journalist based in Gaza
Sanad Latefa is a photographer based in Gaza.
Tags