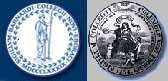 Since last month, a group of faculty and students have been circulating a petition aimed at pressuring Columbia to divest its funds from all firms that produce or sell arms or military hardware that is used by the state of Israel. Members of the Columbia/Barnard community have been invited to sign the petition at its Divestment website.

Today, the Advisory Committee on Socially Responsible Investing will hold a community hearing in the Davis Auditorium of the Schapiro Center for Engineering and Physical Science. At this hearing, students, faculty, alumni and staff of Columbia University, and others, have been invited to present their views on the University's ethical and social responsibilities as an investor.

The divestment petition calls on Columbia University to use its influence "to encourage the United States government to suspend its military aid and arms sales to Israel…until Israel complies with all the relevant UN resolutions and Geneva conventions, and ends its military occupation of the Palestinian territories of the West Bank and Gaza Strip seized since 1967."

The Columbia/Barnard faculty petition is part of a growing campus divestment movement against Israel's military occupation. Similar campaigns have been organized by faculty members and students at Princeton, Harvard, MIT, Cornell, and the University of California.

This divestment movement takes as its model the anti-apartheid campaigns of boycott and divestment that played a crucial role in dismantling apartheid in South Africa.

The petitioners have limited their divestment campaign to companies that manufacture and sell arms and military hardware to Israel and have focused on the use of Israeli military force to perpetrate human rights abuses against civilians.

"Israel's pursuit of a military solution to what is, at heart, a political problem, the petition's signatories contend, will only serve to escalate the conflict and create more human suffering for all involved."

Opponents of this divestment campaign organized a "Don't Divest" petition.

On November 7, Columbia President Lee Bollinger and Barnard President Judith Shapiro publicly denounced the divestment movement.

"I want to state clearly that I will not lend any support to this proposal. The petition alleges human rights abuses and compares Israel to South Africa at the time of apartheid, an analogy I believe is both grotesque and offensive", Bollinger said.

"A rigorous and open debate about the issues in the Middle East - and, in particular, about the policies of the Israeli government and the Palestinian leadership - is not only appropriate but also essential to life in an academic institution."

The Advisory Committee on Socially Responsible Investing was established in March 2000 to debate issues of corporate social responsibility confronting the University as an investor and to advise the University Trustees. The final decisions on these matters rest with the University Trustees. The panel is expected to make a recommendation on the divestment demand to Columbia's trustees.

Related Links: