Alan Dershowitz is a well-known lawyer and professor at Harvard Law School, a prolific author, and makes regular appearances in the media. When it comes to Israel, he is particularly outspoken and taken quite seriously within certain segments of the North American mainstream.

Whether he deserves to be taken seriously is another issue altogether. In a recent talk at York University in Toronto, Canada, Professor Dershowitz repeated many of the controversial claims of his recent book, The Case for Israel[1] but one claim struck me as — even by his standards — exceptionally far-reaching.

In the course of arguing that Israeli authorities no longer torture Palestinians, Dershowitz claimed he had a long conversation with the Israeli human rights organization, Public Committee Against Torture in Israel (PCATI), in which PCATI not only conceded that there was no longer any torture for them to investigate, but that they had decided not to change their name because it 'helped them attract media attention'.[2]

Although organizers of his lecture wore shirts arrogantly proclaiming, "Dersh knows more than you", I decided to check his claim.

First, I visited PCATI's website (www.stoptorture.org.il) and immediately found its July 2003 report containing 48 affidavits testifying to the continued use of torture against Palestinians by Israeli authorities.

More than three years after Professor Dershowitz claims torture had stopped, PCATI reported:

"Each month, the ill-treatment reaching the level of torture as defined in international law is inflicted in dozens of cases, and possibly more. In other words - torture in Israel has once more become routine."[3]
And after Professor Dershowitz claims PCATI conceded torture had ended, PCATI was still reporting that

"Instances of torture, abuse, prisoners held incommunicado and excessive violence against [Palestinian] detainees continue to grow in both numbers and severity", while "interrogators and perpetrators of torture, their commanders and superiors enjoy impunity."[4]
These reports didn't exactly corroborate Professor Dershowitz's story so, next, I contacted PCATI to confirm his allegation.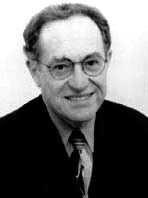 "Dershowitz's claim that he had long conversations with

PCATI

and that we reported that there is no longer any torture in Israel," I was told by

PCATI

's Orah Maggen, "is totally false. We never met with him or spoke with him directly. I did meet him at the Knesset (Israel's parliament) when he spoke at the Law and Constitution Committee [but] I, and representatives of other human rights

NGO

s challenged most of what he said about torture, the role of human rights

NGO

s and other issues."

When I reported PCATI's denial to Professor Dershowitz, he replied: "During my conversation at the Knesset I asked the representative of the committee [Orah Maggen] why they kept their name, despite their acknowledgement that torture was no longer a significant issue? She responded - I remember clear as day - as follows: 'You have no idea how difficult it is to get attention to any human rights issues in this country. Maintaining our organizational name, with the word torture, is essential to getting needed attention.' I had an extensive argument with her about that tactic, focusing especially on the international implications and the misleading nature of the name outside of the country. I am certain she remembers the conversation because it was quite heated. It also took place in front of numerous witnesses."

When I emailed PCATI Dershowitz's "clear as day" recollection, Ms. Maggen replied that it is true that there was a heated exchange with others present, but "All other statements made by Professor Dershowitz are blatantly false and utterly preposterous. Neither I nor any other representative of PCATI acknowledged, claimed or in any way stated that torture is no longer a significant issue. On the contrary, it is our claim that the systematic and large-scale torture and ill treatment of Palestinian detainees and prisoners continues to this day."

She further stated that, "Neither I nor any other representative of PCATI ever stated that we kept our name to 'get attention' for any reason whatsoever. Considering the fact that torture is still widespread and that PCATI has its hands full struggling against the torture and ill treatment of Palestinian detainees (and others) by Israeli authorities, the claim regarding statements we supposedly made about our organization's name is totally absurd."

Finally, she concluded that Dershowitz's claim was "shocking in its audacity."

In fact, however, it is on par with Dershowitz's claim in The Case for Israel that the Israeli government has a "generally superb record on human rights," and that "Israel's record on human rights is among the best in the world".[5]

What's "clear as day" from this little episode is that Dershowitz's every word should be taken with a mountain of salt.

Regan Boychuk is a graduate student in political science at York University in Toronto, Canada and gets irritated when people get away with lies.

Footnotes
1. Alan Dershowitz, The Case for Israel, (Hoboken, NJ: John Wiley & Sons, 2003).
2. Alan Dershowitz, public lecture at Osgoode Hall Law School, York University, Toronto, Ontario, Canada, 14 March 2005.
3. Public Committee Against Torture in Israel, "Back to a routine of torture: Torture and ill-treatment of Palestinian detainees during arrest, detention, and interrogation", July 2003, p. 11, .
4. Public Committee Against Torture in Israel, "Preventing torture: Legal advocacy, legislative activism & public outreach: A narrative report", [Draft] 2004, p. 1.
5. Dershowitz, The Case for Israel, pp. 204, 199. Despite Dershowitz's fervent attempts to prevent its publication, readers can soon find what promises to be a thorough debunking of The Case for Israel in Norman G. Finkelstein, Beyond Chutzpah: On the misuse of anti-Semitism and the abuse of history (Berkeley, CA: University of California, June 2005).

Related Links