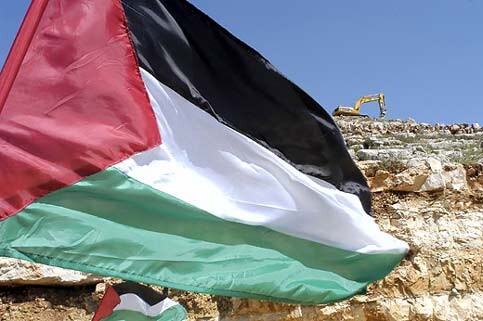 "
BONO
: We appeal to you, and to all the music world, to speak out now and say: '
STOP
THE
OCCUPATION
!'"
So begins an online appeal - addressed to Bono Vox, leader of the rock group U2 - that asks the music world to organize a global "Concert for Palestine".
The appeal - now open for endorsement at www.concert4palestine.org - has been launched by Gazzella, an Italian NGO that helps rehabilitate Palestinian children wounded in Israeli ground and air attacks on Palestinian cities and villages.
"We wondered why the music world has never held a global concert for the Palestinians," said Gazzella president Marina Rossanda, listing the many "humanitarian" events held in the past - from the historic Concert for Bangladesh (1972) and Live Aid for Ethiopia (1985) to the Freedom Tibet Concert (1997) and the recent 46664 concert to fight AIDS.
"We're sure a concert for Palestine would find widespread support among young people around the world - and also among many musicians, starting with Bono himself." (Over the years, Bono has campaigned for numerous causes, including Amnesty International and the Jubilee 2000 project to end Third World debt.)
The appeal is available at www.concert4palestine.org in English, German, French, Italian, Portuguese and Spanish, and will soon be published on the site in Arabic and Hebrew.
The site also features a brief history of the Israel-Palestinian conflict, Amnesty International reports on Israel's violations of Palestinian human rights, a long list of "war crimes" committed by Israeli troops in the occupied territories, and statements by Jews around the world opposed to the government of Prime Minister Ariel Sharon.
Futher information:
www.concert4palestine.org
info@concert4palestine.org
Related link
BY TOPIC: Activism