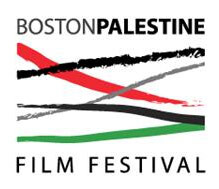 The Boston Palestine Film Festival (
BPFF
) is now accepting entries for its first annual festival to be held in September-October 2007.
BPFF seeks to present the extraordinary narrative of a dispossessed people living in exile or under Occupation. Palestinian cinema represents a powerful means for visually interpreting the collective identity, historic struggle and emotional expression of Palestinians today.
Eligibility
BPFF will showcase the diverse and creative work of all filmmakers (any nationality) exploring both historic and contemporary themes related to Palestinian culture, experience, and narrative.
The BPFF Selection Committee accepts films, videos and digital media in the following categories:
Feature Films
Documentaries
Shorts (including animated or experimental works)
Youth Work (created by filmmakers under the age of 16)

Entries can be of any length. All foreign language entries must be subtitled in English. Entries should be produced between 2000 and 2007. Any works currently in production may be submitted as rough cuts, but if selected, must be provided in final form with English subtitles by August 1, 2007.

Formats accepted for Submission (for selection committee only): DVD/VHS (PAL or NTSC) or QuickTime movies on CD (for shorts or youth work only).

Formats accepted for Exhibition (for presentation at the festival):
Film: 35mm and 16mm, Video: Beta SP (PAL or NTSC), Digital: DV and Mini DV.

Deadlines

Early submission deadline: May 5th, 2007 ($15 entry fee)

Extended submission deadline: June 1st, 2007 ($25 entry fee)

There is no entry fee for International Entries or Youth Work.

Filmmakers will be notified of selections via email by July 1st, 2007. Film selections will be publicly announced on the BPFF website by August 15 th, 2007.

Instructions and Submission Forms: (download as PDF)

You may mail or fax completed entry forms by the deadlines indicated, followed by media and materials, to the address below.

BPFF Selection Committee
Boston Palestine Film Festival
955 Massachusetts Ave. #333
Cambridge, MA 02139, USA
Phone: 617-642-9640
Fax: 617-661-4405
Email: submissions @ bostonpalestinefilmfest.org

Related Links