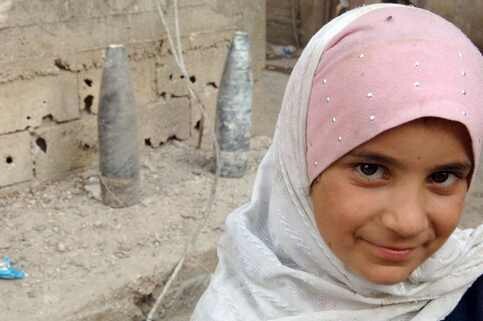 After a two-month investigation, Arab Media Watch expresses its grave concern at the persistent failure and refusal of the Associated Press to explain how it came up with its curiously low Lebanese death toll from this summer's Israeli invasion.
AP's figure of 850 is around 30% less than most other sources - including the Lebanese authorities, the UN, human rights groups such as Amnesty International and the International Medical Centre, and much of the media and other newswire services such as Reuters and Agence France Presse - which oscillate around 1,200.
This discrepancy of around 350 lives is more than double the total Israeli deaths from the war. AP's figure of 150-160 Israeli dead tallies closely with the official Israeli figure. While AP's Lebanese death toll is by far the lowest available, its silence on why this is the case flies in the face of its code of conduct and ethics, which are prominently available on its website, and extracts of which are quoted at the end of this press release.
AMW urges the media to pressure AP to abide by its own code and explain its Lebanese death toll, and until it does so, to refrain from publishing AP articles containing its low figure. Relevant contact details at AP are also available at the end of this press release.
AMW spoke to the UN in Beirut, Reuters in London, Amnesty, Lebanon's Health Ministry and the Higher Relief Council, which is linked to the Lebanese prime minister's office and compiled the death toll. All of them were fully cooperative in immediately explaining how they came up with their figures, and the UN, Amnesty and Reuters said they had no reason to doubt the accuracy of the official Lebanese death toll of 1,191.
In fact, all these sources were puzzled at AP's figure, to say the least. A senior figure at Reuters told AMW that "it's not a secret" how news organisations compile death tolls, and HRC head Yahya Ra'ad described AP's figure as "definitely wrong."
The HRC explained that their count was based on registered burials and death certificates, including time of death, which hospital the victim entered, which one he or she was moved to, from which hospital the surviving family obtained the death certificate, and relevant dates. Once all these criteria were fulfilled, the surviving family would receive aid.
The HRC told AMW that by their method the Lebanese death toll is conservative, given that families may not have had a registered burial, obtained a death certificate or given it to the authorities. Lebanese MP Ghassan Moukhaiber told AMW that the death toll may thus be "much higher."
Our initial concern was raised by an article in the Sun in September 2006 (after the war ended), claiming that 850 Lebanese had died. We found out that the source was AP, which itself provides no sources for its figure, and supplies every national newspaper in Britain, as well as much of the international media.
Indeed, a quick internet search by AMW at the beginning of November found that as recently as 31 October - more than two and a half months after the war ended, and almost a month after AMW first made its concerns known to AP - articles containing this figure were being published by AP and carried by the Guardian, ABC News, CBS News, Al Jazeera English and others.
AMW talked to Tamer Fakahany at AP's London bureau at the beginning of October, who told us to speak to the office in New York, who in turn said the Jerusalem bureau "were trying to figure it out." AMW talked to Mark Levy in Jerusalem a day later, who said he had not heard from New York, and that we were "speaking to the wrong bureau."
He said the Cairo bureau "came up with the casualty number," suggested we speak to Lee Keith, and confirmed he was there at the time of the conversation. An immediate phone call by AMW to Cairo revealed that Keith "lives in Turkey" and would be back in "probably about three or four weeks." Cairo told AMW that "the figure would have originated in Beirut," but the bureau there told us to talk to Cairo again.
Willa Thayer in Cairo was about to explain the situation, but when AMW said the information might form part of a press release, she said she had to check with her boss before saying anything else, and would get back to us "in half an hour." Four hours later, and with no reply, AMW called Thayer back, who said she could not get hold of her boss but would reply in any case. She never did.
A day later, on 4 October, Sally Buzbee, AP's Mideast bureau chief, emailed AMW to say Thayer had passed the message on to her, and would like to know what it was about. AMW replied to Buzbee twice over the next three days, but never heard back from her again.
We then called the office of the CEO in London, Eric Brown, but were told he was away for a week. A week later, we tried his office again and got through to Paula Dias, executive team assistant for AP Television News. After we explained why we were calling, she said Brown was in a meeting, we should email the request to her, and she would pass it on and get back to us promptly.
Having not received a reply from Dias for over a week, AMW contacted her again. She said she had passed our request on to "somebody" who would contact us "in due course." When we asked for a timeframe, she said she would contact the person again.
Another week later, having still not heard from Dias, we contacted her yet again. She refused to tell us who was dealing with our query, and then said: "I'd have to read the email again to decide who the best person would be."
When AMW reminded her that she previously said she had already sent our request to the appropriate person, she said somebody was with her and she could not speak, and that we should call back next week (note that this would be one month after our initial attempt to contact Brown, who we never got to speak to).
AMW then called AP in London and asked who to complain to about the conduct of one of its employees. The answer was Dias. On 8 November she emailed AMW, telling us to contact Jack Stokes in AP's corporate communications department in New York. When AMW explained the situation to Stokes, he replied that AP did publish stories describing its sources for the toll.
When we told him we had failed to find any, he replied: "I don't understand how that's even possible…that's pretty unusual that you haven't seen anything…that's highly unusual… I'm just shocked that you haven't seen a single story anywhere that describes the breakdown and where we get our figures from…I'm surprised…"
When AMW asked him to supply us with the AP articles that did provide sources for the toll, he insisted that instead, we supply him with proof of what we were saying. AMW did a quick search via Google and AP newswires, and emailed Stokes with eight examples throughout September and October of relevant AP articles. Only one provided sources, but even that was incorrect in more ways than one.
Dated 31 October, it mentioned "more than 1,000 people dead on both sides, according to the UN and Israeli and Lebanese officials," but then stated that "of the total deaths, 159 were in Israel, including 39 soldiers." Besides the fact that AP's figure for Israel's military casualties was wrong (39 civilians died, the rest were soldiers, according to the Israeli government), the maths still added up to around 850 Lebanese dead.
The UN and Lebanese officials told AMW that at no point after the war did they release a Lebanese death toll as low as 850. In fact, they said the Lebanese toll had surpassed 1,000 well before the war ended, so the article was wrong to cite them as sources for the figures AP published. The HRC and Unicef were also cited as sources, but only to say that most of the Lebanese dead were civilians, and about a third of those were children.
When AMW called back Stokes a day later, he insisted that "these were the official figures that were given to us," and said specifically that AP was given them by the HRC and the Lebanese Health Ministry. He added that these were "official" and "on-the-record figures that we're getting that we asked for precisely."
However, he refused to tell AMW who AP's points of contact were at the HRC and the ministry, and told us to ask them who AP spoke to. As strange and long-winded as that sounds, this is what we did. The HRC denied putting out a figure of 850, giving it to AP or being contacted by them. The ministry also denied Stokes's claim. After refusing to tell us who the precise sources were, he then said he did not know who they were.
Nonetheless, Stokes said he is "still standing by" AP's figure and that "we're comfortable with what we have out there and how we proceeded to get those numbers." He added: "Don't mistake my inability to tell you how precisely we arrived at this estimate with the journalism that went into producing it…We don't usually tell people what the details are and how we come up with certain things…I can't precisely explain how we got those precise numbers…You think it's that simple?…we normally say, but you know…"
Arab Media Watch is an independent, non-profit organisation set up in 2000 to strive for objective coverage of Arab issues in the British media.
Related Links