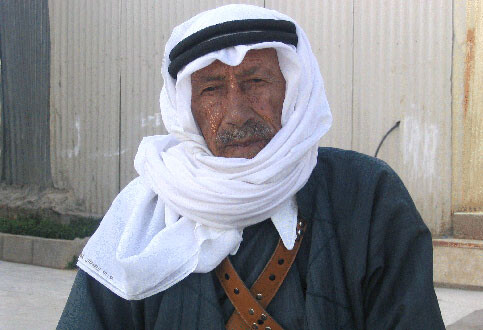 We have started filming the stories of Atir and Um Al-Hiran's villagers.
"As if living beside desert highways in makeshift homes with no facilities was not enough, Palestinian Bedouin villagers in Um al-Hiran and Atir now face their second, unwanted, exodus in 50 years.
Drive along the desert highways around Beer el-Sabe (Beer Sheva) in the south of Israel, and it does not take long to notice clusters of makeshift houses set in from the side of the road. These Bedouin villages are 'unrecognised' by the state of Israel, and consequently have no official status.
They are absent from state planning and government maps, and receive little or no basic public services such as electricity, water, telephone lines, educational or health facilities. In total, about 40 unrecognised villages exist in the Naqab (Negev) desert.
The twin unrecognised villages of Um al-Hiran and Atir, situated about 30km from the city of Beer el-Sabe, are prime examples. Surrounded by an expanse of the Naqab desert, and constructed largely out of corrugated iron and breeze-blocks, these Bedouin villages seem a world away from the nearby Jewish towns of Omer and Nevatim. There, the residents enjoy first-class suburban living conditions, in homes boasting generous, well-watered gardens. The living conditions in unrecognised villages like Um al-Hiran and Atir resemble those of Third-World shanty towns.
Through the use of media F.A.S.T. hopes to mobilize public opinion regarding this situation and to create an international pressure toward the State of Israel in order to first stop the next transfer that is planned for the Bedouin population in the Negev and second recognize their existence."
Video: Musa Hsin Abu El Giaan | Sjeik Halil Abu Al Giaan | Saleem Abu el Giaan | Sara Abu el Giaan | Achmed Abu El Giaan
Related Links