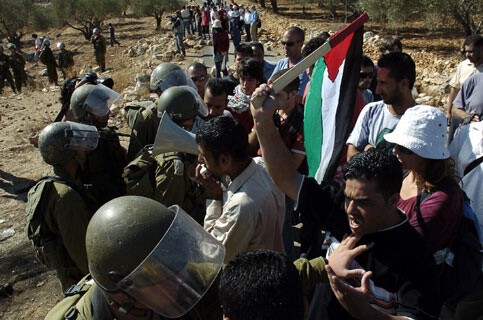 Reporters Without Borders has voiced outrage at the use of violence by Israeli soldiers on Al Jazeera cameraman Nabil Al Mazzawi, near the West Bank city of Ramallah, on 4 November 2005, and called on the Israeli authorities to give an explanation.
Mazzawi was filming a demonstration at the Israeli-built separation barrier when he was beaten by Israeli soldiers and subsequently detained for several hours. "A rapid and thorough investigation must be carried out to establish the circumstances of this excessive behaviour," the press freedom organisation said. "Israeli soldiers continue to obstruct the work of the press. We call for the punishment of those responsible for this violence and an official apology to Al Jazeera and its cameraman."
An Israeli police spokesman confirmed that the cameraman was detained for several hours and claimed that he had attacked a border guard. Al Jazeera broadcast footage showing that this was not true and that Israeli soldiers surrounded a dozen Palestinian and international demonstrators at the foot of the separation barrier at Bil'in, north of Ramallah.
Related Links