On Tuesday evening, 20 June 2006, Israeli Occupation Forces (
IOF
) carried a new extra-judicial execution attempt in the northern Gaza Strip. Whereas the targeted persons survived the attack, 3 Palestinian children were killed and 15 other Palestinians, including the three targeted persons were wounded.
IOF
admitted responsibility for the attack, and claimed that they targeted "a senior official of Fatah movement who is the leader of a group responsible for manufacturing and launching rockets." This attack came shortly following a declaration by
IOF
that they would carry out military operations inside the Gaza Strip if locally made rockets continued to be launched from the Gaza Strip at Israeli town. This latest attack and other similar attacks have also come as an implementation of a series of decisions taken by the Israeli Defense Minister Amir Peretz to escalate extra-judicial executions against Palestinian militants to stop launching locally made rockets at Israeli towns. This attack has been the ninth of its kind in the past two weeks.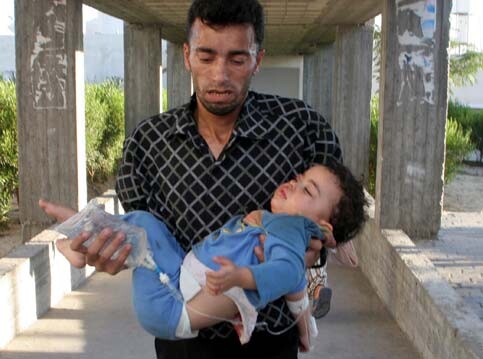 According to investigations conducted by
PCHR
, at approximately 19:20 on Tuesday, 20 June 2006, an
IOF
aircraft launched at least one missile at a civilian vehicle (a white Voks Wagen) that was traveling on the road that links Jabalya town with Sheikh Radwan neighborhood in Gaza City, which is a densely populated area. Three members of the al-Aqsa Martyrs Brigade, a military wing of Fatah movement, were traveling in the car. They were able to jump out of the car shortly before the missile hit the front of the car. The car was destroyed and two of the targeted persons were wounded. Shrapnel from the missile also killed 3 passing Palestinian children and wounded 13 other Palestinians, including 8 children. The three children who were killed were identified as:
1. Mohammed Jamal Shukri Rouqa, 6;
2. Samia Mahmoud Ziad al-Sharif, 5; and
3. Bilal Jasser al-Hissi, 16.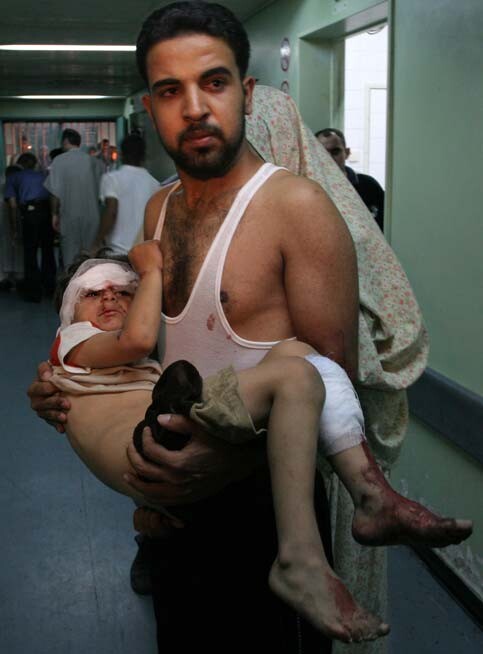 PCHR
strongly condemns this latest attack.
PCHR
is gravely concerned over the Israeli escalation in the Occupied Palestinian Territory (
OPT
).
PCHR
asserts that such crimes serve to escalate tension in the region and threaten the lives of Palestinians.
PCHR
calls upon the international community to immediately intervene to stop such crimes, and reiterates its calls for the High Contracting Parties to the Fourth Geneva Convention of 1949 to meet their obligations to ensure protection for Palestinian civilians in the
OPT
.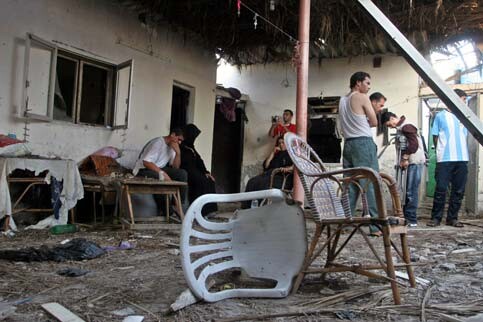 The Palestinian Centre for Human Rights (

PCHR

) is an independent legal body based in Gaza City dedicated to protecting human rights, promoting the rule of law and upholding democratic principles in the Occupied Palestinian Territory. It holds Special Consultative Status with the Economic and Social Council (

ECOSOC

) of the United Nations and is an affiliate of the International Commission of Jurists, the Fédération Internationale des Ligues des Droits de l'Homme (

FIDH

), and the Euro-Mediterranean Human Rights Network.

PCHR

is a recipient of the 1996 French Republic Award for Human Rights.

Related Links