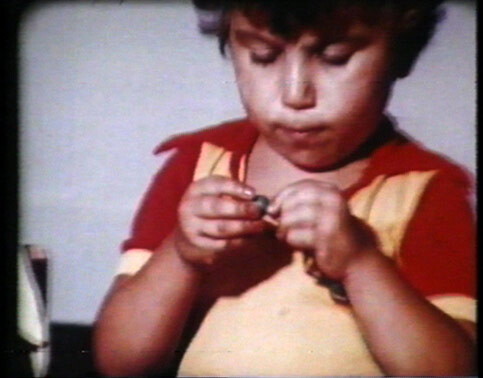 The 2007 New York Arab
&
South Asian Film Festival (
NYASAFF
) presents the best in recent features, docs,
&
shorts that increase awareness of the creative vitality and sociopolitical realities of North Africa, the Middle East, South Asia, and their diasporas. Given the historical and cultural affinities between these geographic regions, as well as the contemporary political landscape, several cultural and media organizations, including Alwan for the Arts, 3rd i
NY
, South Asian Women's Creative Collective, and Downtown Community Television have launched a collaborative series encompassing film, video, music, visual art, and literature, that will culminate in the annual,
NYASA
Film Festival running from February 23 - March 4, 2007.
The festival will be presented in prominent film venues such as Tribeca Cinemas and Columbia University, and will feature a mid-career retrospective of celebrated Tunisian director Nacer Khemir as well as a sidebar program of Palestinian Resistance Films from the 1970's. Another notable section of the festival,"War Diaries," will introduce the American public to unseen daily experiences of the people of Palestine, Iraq, Lebanon, and Afghanistan. These images and scenes, which are markedly absent from the American nightly news, will be selected from footage donated by cameramen, videographer activists, and people living on the ground. Presented without commentary, and minimally edited by NYC-based filmmakers, "War Diaries" will be screened throughout the duration of our festival both on a flat screen monitor at Tribeca Theater as well as projected in public spaces around New York City alongside texts from bloggers from these countries.
In a fragmented environment that is perplexing we find strength in creating alliances to provide more nuanced, yet genuinely critical views of our intermingled realities to New York audiences. Even while under conditions of intense international scrutiny, and often in the shadows of numerous oppressive local and international political and economic regimes, the showcased filmmakers present artistic visions that range from brutally honest to poetically sublime, with ample doses of humor, quotidian life, and popular culture, the sum of which creates a rich living tapestry that counterpoints the threadbare popular representations of these regions.
Special Feature:
War Diaries
Throughout the festival, NYASAFF will screen footage shot by videographers and ordinary people in Afghanistan, Iraq, Lebanon and Palestine. Minimally edited and presented without voiceover commentary, these "War Diaries" will screen before feature films much like the newsreels of yesteryear, as well as in outdoor projections, and on an LCD screen at Tribeca Cinemas. As we rightfully celebrate the imaginative, artistic, and often courageous accomplishments of many filmmakers throughout the festival, we also are mindful of the physical and emotional realities in, and around, and for which these films are being produced. From the mundane routines of daily life amidst the wreckage to chaotic moments of violence and destruction, "War Diaries" aims to convey glimpses of life under siege and occupation — in a format and perspective rarely seen in television news.
This film festival is not only about war and occupation, but neither should it strive to frame it out of the picture entirely in favor of providing "positive" images and aesthetic pleasures for bourgeois consumption. "War Diaries" is an intervention in the space of the film festival, and simultaneously in public space, to punctuate the perpetual ticker tape of sound-byte headlines and pop culture cacophonies with the power of simple images, playing out in their own time.
Special Program: Palestinian Revolutionary Cinema
Related Links