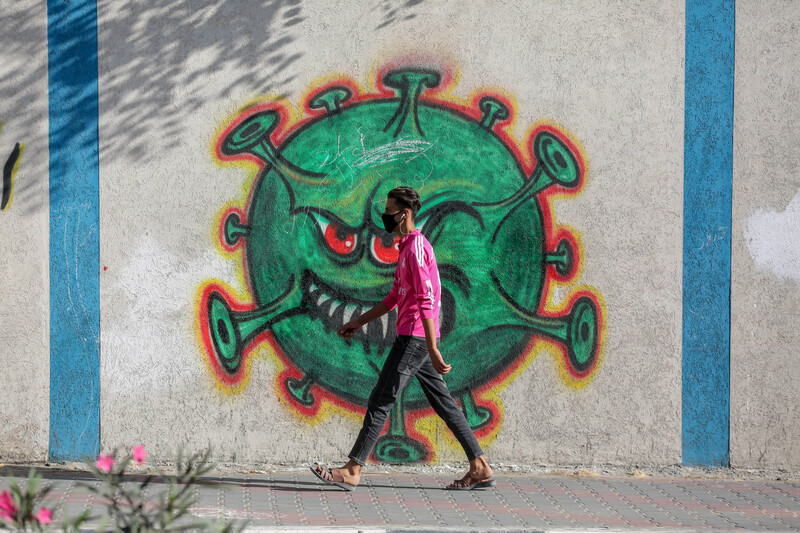 More than 70 Palestinian prisoners have tested positive for the virus that causes COVID-19, in the overcrowded Gilboa prison in northern Israel.

The Palestinian Prisoners Club said the majority of infected prisoners showed symptoms of the illness since last week, including fevers, but that prison authorities "acted as if it was a regular flu."

The group warned that the number of confirmed cases may continue to rise as more prisoners are tested.

On Wednesday, 30 samples from the nearby Shita prison returned negative.

Israeli authorities, however, said all infected prisoners are in good condition and most of them are asymptomatic, according to Tel Aviv daily Haaretz.

On Wednesday, representatives of several Palestinian prisoners groups called for the release of Maher al-Akhras during a press conference near the United Nations office in the occupied West Bank city of Ramallah.

Al-Akhras has been on hunger strike for more than 100 days to protest his detention by Israel without charge or trial.

Prisoners groups, including Addameer and the Palestinian Prisoners Club, accused Israel of procrastination in providing sanitation products and other preventive measures.

Gilboa prison has reportedly been closed for all entries and exits, and some prisoners were transferred to a civilian detention center previously used to isolate detainees during strikes.

Israel designated certain sections of its prisons as quarantine centers. But prisoners group said those centers "do not meet the minimum standards" for adequate healthcare.

"Rather, infected prisoners face double isolation and harsh living conditions," the prisoners group added.

Palestinian detainees at Ofer military prison, including children, have previously tested positive for the virus.

Israel holds children and adults in overcrowded conditions and subjects them to medical neglect, systematic torture and lack of proper ventilation.

Israel's high court ruled in July that Palestinian prisoners have no right to physical distancing to protect against the pandemic.

Israel is currently holding 4,400 Palestinian prisoners, 360 of them in Gilboa.
Tags